Rare Disease Day: Bruce Bloom of Healx on technology & AI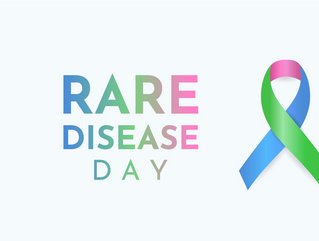 Rare Disease Day
Bruce Bloom, Chief Collaboration Officer at Healx, discusses Rare Disease Day, his work at Cures Within Reach & AI opening up the field of drug discovery
Hi Bruce, please could you introduce yourself and your role?
"I am Chief Collaboration Officer of Healx, a Cambridge UK biotech using AI to create novel therapies for rare disease patients. I work with patient groups, academics, government and others to gather rare disease information that can speed therapies to patients that meet their needs.
"During the last two decades I have been deeply involved in drug repurposing and in the rare disease community. I founded and led the global charity Cures Within Reach that has brought over a dozen redeveloped drug therapies to patients through support of proof-of-concept clinical trials, and we created CureAccelerator®, the online drug redevelopment collaboration marketplace.
"I also serve as Chief Science Officer for the Kabuki Syndrome Foundation to drive the research and clinical development plans, and as the Chief Science Officer for the philanthropy Goldman Philanthropic Partnerships to support research funding decision-making."
Tell us about your work at Healx and as the founder of Cures Within Reach...
"At Healx, I am responsible for our existing collaborations as well as new global partnership opportunities with a wide range of organisations, including rare disease patient groups, research institutions, investigators and clinical groups. I have worked in the healthcare industry for 40 years including at Cures Within Reach, a US based non-profit I helped to found in 2005. CWR focuses on drug, device and nutraceutical repurposing research which has the potential to transform the lives of patients with unsolved diseases."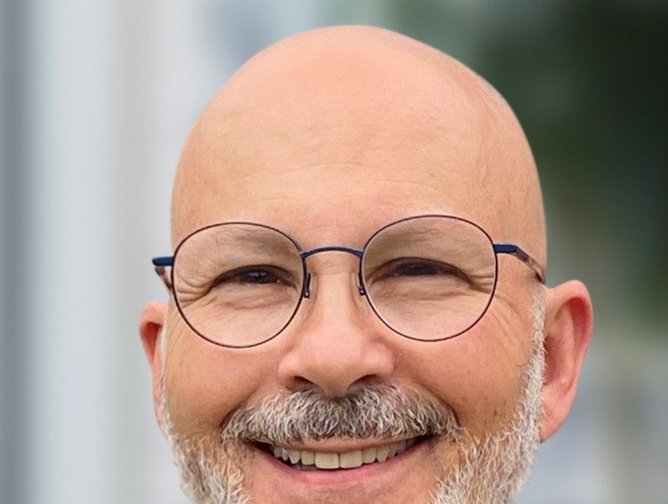 Dr Bruce Bloom
What is Rare Disease day?
"Rare Disease Day is observed every year on 28th or 29th February to raise awareness of the more than 300m people worldwide living with rare diseases, and their caregivers and loved ones. It is a day to call on policy makers and the healthcare sector to work together for better outcomes for those affected by rare diseases. Rare Disease Day was started in 2008 and has played a critical role in building and strengthening of the international rare disease community, so it can effectively advocate globally for those diagnosed with one of the 10,000+ known rare diseases, and the multitude who remain affected but undiagnosed."
How are advances in research and technology improving our understanding of rare diseases and providing improved access to treatment for patients?
"As we observe Rare Disease Day this year, we can look back on a number of positive recent developments in our understanding of rare diseases which should give us all optimism that we can make serious strides in improving patient outcomes in the years ahead. One of the most important advances has been the steady increase in the number of scientifically and clinically validated new rare diseases. For the past ten years the number of recognised rare diseases was thought to be 7000- 8000, but thanks to new research carried out by a number of researchers and organisations, and included in RareX's Power of Being Counted, published in June 2022, the number now stands at 10,867. Understanding the prevalence and the signs and symptoms of rare diseases is critical to supporting academia, clinical care, industry and government to improve diagnosis and develop/deliver treatments to those with rare diseases. Expanding the understanding of each rare disease, and how rare diseases are different and alike, will drive therapy development and approval, providing hope to the hundreds of millions of people worldwide living with a rare disease, or caring for or treating a person with a rare disease."
How are improvements in AI opening up the field of drug discovery?
"We continue to develop new technology tools, such as artificial intelligence and machine learning (AI/ML) that improve our ability to assess the range and scope of rare diseases and look at them in a more targeted way. Some of this technology looks very broadly and combines every bit of reliable information to generate new insights about one or more diseases. Other technology looks at the individual with a rare disease, and down into their individual cells and all the way down into their individual genes, and these insights can help create therapies for that individual, which many of us call Precision Medicine. The progress we are seeing in terms of artificial intelligence and machine learning are signalling hope for the millions of people living with rare diseases, helping researchers better develop treatments faster and at a lower cost. AI/ML technology is getting better at finding subtle links in large data sets that even the best scientists could miss working manually. The longer those large data sets are trained and studied and the more computational tools improve, the better the outcomes will be in terms of identifying new treatments that are safer, more targeted, potentially less expensive, and with fewer side effects."
How do you see things developing over the next 12 months?
"The rare disease community will hopefully see some continued improvements in how regulators and industry incorporate the patient voice into the design and approval of diagnostics, clinical trials, and therapeutics. It is imperative that patients continue to play a greater and more integral role in these areas.
"I expect that there will be some breakthroughs in using technology on the therapeutics and diagnostic fronts. One example might be to use facial recognition technology to help diagnose patients more quickly when they are impacted by a rare disease that has a distinct set of facial features. A computer can be trained to evaluate these features and could improve on the diagnostic success for these diseases without having to do invasive testing. Similar AI/ML technology can be used to evaluate x-rays or similar images and differentiate one disease from another. This same technology can be used to evaluate therapies. I also expect advances this year in development of organoids, derived from tissue samples of those affected by rare diseases, that can be used to develop and test potential therapeutics."