Is RateRx the New Yelp for Drugs?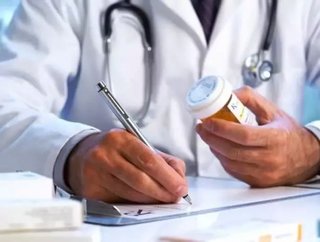 HealthTap+ has announced the release of RateRx, the worlds first large-scale resource created by doctors to help consumers understand the effectiveness...
HealthTap+ has announced the release of RateRx, the world's first large-scale resource created by doctors to help consumers understand the effectiveness of drugs and treatments.
RateRx compares and contrasts drug treatment options for a broad range of ailments, illnesses, and medical conditions based on the clinical experience of thousands of U.S. doctors.
With more than 67,000 doctors in the HealthTap Medical Expert Network boasting an average of more than 21 years in practice, HealthTap has created the world's most independent and reliable panel on drug efficacy, and in the aggregate these top doctors are uniquely suited to enlighten us on what medications work best for what indications.
[READ MORE] Epic's New Edge? An App Store Just for Health Care Professionals
"We're delighted to introduce RateRx and offer real transparency in what works best for treating the most common ailments," says HealthTap Founder and CEO Ron Gutman. "According to the CDC, almost half of the U.S. population used at least one prescription drug in the last 30 days. Parsing large amounts of data based on more than 2.7 billion doctors answers we've served to consumers on HealthTap, our data scientists discovered that many people are uncertain about the efficacy of medications they are taking. To address this, we brainstormed on how we can harness data to help people get oriented about their medications in a quantitative rather than a qualitative way. The important role ratings and reviews have in how we determine the quality of products and services on frequently used services like Amazon, Yelp, and AirBnb made us think that it's high time that we have a similar paradigm in health care as well. We asked ourselves: Why can't we have consumerism in healthcare too? The answer was - with the unprecedented engagement of tens of thousands of doctors in our Medical Expert Network, we actually can!"
After surveying users and a network of doctors, it became evident that doctors were in a better position to share their educated and experienced views and recommendations on the efficacy and quality of medications, based on years of experience prescribing medications and seeing their efficacy with a huge number of patients.
More than 567,000 doctors were invited (including all 67,000+ doctors in HealthTap's Medical Expert Network as well as 500,000 U.S. licensed doctors in HealthTap's extended doctor network) to rate the effectiveness and clinical usefulness of thousands of medications for medical conditions and other indications, leveraging their expertise to help consumers make more informed choices about their health and well-being.
[READ MORE] TOP 10: mHealth Apps for Android and iOS of 2015
The result was RateRx, the first neutral, independent resource that enables any U.S. doctor to weigh in on a large-scale evaluation of medications for treatments across all common conditions, free from external influence. To date, ratings on thousands of medications have been compiled, with new ratings and reviews being added every minute. Doctors review medication treatments for popular conditions including acne, arthritis, anxiety, diabetes, headaches, and hypertension.
Geoffrey Rutledge, MD, PhD, and HealthTap's Chief Medical Officer, adds, "We've created a movement of doctors that care about quality and, most importantly, about patients. With RateRx, we've given them the power to share the knowledge they've acquired from their many years of clinical experience about what works best to treat common conditions. Participating doctors are able to see which medications their colleagues rate as most effective for each indication, and patients can learn which medications doctors find most effective, empowering them to have informed discussions about treatments with their doctors. We invite all U.S. doctors to join in this movement and voice their opinion."
Learn more at healthtap.com/raterx.
Follow us on Twitter (@HealthcareGlbl) and like us on Facebook!