Reducing pressure in healthcare with efficient communication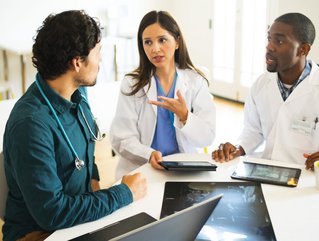 Jacob Haddad, Accurx CEO, explains how giving healthcare professionals better ways to communicate with each other and patients can reduce system pressures
Jacob Haddad, CEO and Co-founder of Accurx, a communication platform which connects everyone involved in a patient's care. Healthcare professionals use the software to communicate with each other and patients.
In practice, this can mean doctors easily getting advice from hospital consultants, patients discussing medical problems without needing an appointment or automating booking for long-term condition management.
"Our mission is to make patients healthier, healthcare staff happier, and the health system more efficient through seamless communication", says Haddad. "We work with 98% of GP practices in the country and have users in almost 50% of trusts, serving a combined population of nearly 60m patients."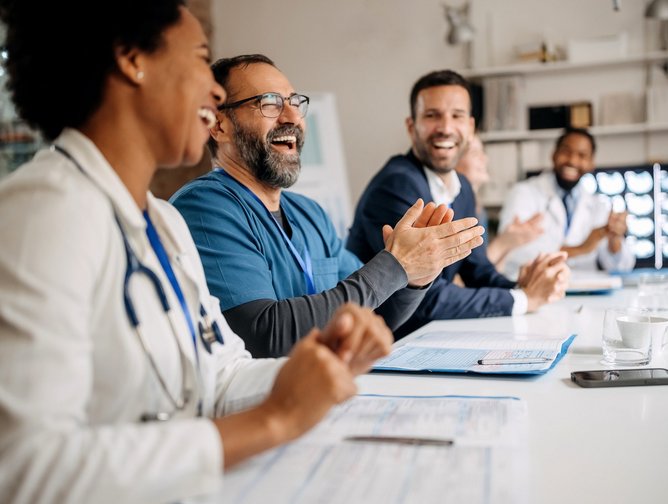 Saving healthcare professionals time and improving access to patients
Accurx first started in April 2016, when Haddad and Laurence Bargery met at Entrepreneur First - a platform where individual founders meet other founders, to build companies with.
"Initially, we set out to tackle the issue of antibiotic resistance," says Haddad. "Our name, Accurx, means 'accurate prescription' - "accu" for accurate and "Rx" is the medical shorthand for prescription. To help understand this issue more, we started living out of a GP practice, shadowing the staff to understand their prescribing workflows. But we quickly realised that actually, the day-to-day challenges faced by those working in the GP practice were consistently coming back to one thing: communication.
"Healthcare staff often lose time doing tasks like chasing referrals and second opinions or trying to get information from a patient's record. Meanwhile, many patients feel increasingly disconnected from their care providers and have an inconsistent experience when using technology across different parts of the system. Every day, GPs and admin staff, as well as nurses and professionals across the entire system, lose time and motivation to inefficient and fragmented communication systems, and the quality and efficiency of care suffers."
Accurx pivoted to focus on these communication challenges, and that's how the Accurx of today was born.
"We believe that healthcare runs on conversations - conversations in GP practices, on hospital wards, with district nurses and community pharmacies. Every day we seek to be a platform that (1) is genuinely patient-centred and (2) places communication at the core of healthcare delivery. We have a vision for a health system where everyone involved in a patient's care can communicate, to deliver better care."
At the moment, Accurx is focused on key areas across primary and secondary care.
"In secondary care, our main focus is working to help trusts streamline their waiting lists and move through the elective backlog," says Haddad. "We just worked with a hospital trust across four initial specialities to remove 10% of their patients off those waiting lists."
The team at the trust did this by asking patients via SMS if they still required treatment. 10% said they didn't and were removed from the waiting list, meaning the trust was able to move through its backlog more efficiently and patients who needed care were being seen more quickly.
"It's this kind of really simple, generic technology that just works, that we believe should be commonplace for trusts to manage the elective backlog. But we're also confident we can go much further than 10%."
In primary care, Accurx is supporting GP practices throughout the flu season with a new booking feature for vaccine programmes. It enables all GP practices in England to invite large cohorts of patients to book appointments, including vaccinations like flu or polio. This is estimated to save GP practices hundreds of hours of admin time per flu season, which can now be spent delivering vital patient care.
"It also makes it significantly easier for patients to book their vaccination by removing the friction of calling up their GP practice and waiting on hold to book, instead they are able to book in seconds. This is an important factor in maximising uptake to ensure population-level immunity."
Improving communication in the healthcare sector, between staff and patients
The winter of 2022-2023 will be a tough one for Europe due to the energy crisis. Better communication, between healthcare staff and patients, can help.
"As demand goes up over winter, communication challenges are felt even more acutely across the system. Patient care needs to be coordinated quickly and efficiently to deal with increased demand, particularly by avoiding unplanned hospital admissions and A&E attendances, and smoothly discharging patients from hospital as soon as they're medically ready. It's very hard to work as a team with staff in other organisations, or gather information from patients on their situation to prioritise them on a waiting list, if you can only communicate by dictating a letter which takes a week to arrive, or if you have to call a switchboard to page someone. Poor communication is time consuming, demotivating, and leads to errors."
This winter, Accurx wants to see healthcare staff be given technology that works and allows them to communicate with each other and patients more easily. This would make staff in the NHS and social care feel supported and well-equipped to do their jobs, as well as save huge amounts of time that can be spent doing what healthcare staff want to do - deliver patient care.
"When real-time communication isn't necessary, giving healthcare staff and patients the means to communicate asynchronously (i.e., when both parties don't need to be 'active' at the same time), will enable them to work as one team and progress patient care," says Haddad.