Regard & TidalHealth's AI healthcare partnership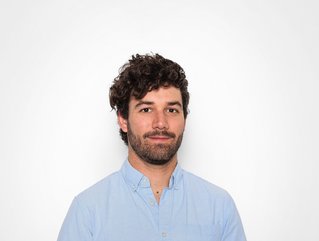 Eli Ben-Joseph, CEO of AI software development company Regard, explains how his work and Regard's new partnership with TidalHealth will help physicians
Eli Ben-Joseph is the co-founder and CEO of software company Regard. The company is developing an AI co-pilot for physicians to help enhance their practice of medicine.
Here, Eli tells us more.
Hi Eli, what led you to this industry?
"All three co-founders (myself, Nate Wilson and Thomas Moulia) grew up loving computers and technology. As we were on our way to med school, during the application process, we each realised there were a lot of unhappy physicians—medicine and healthcare were incredibly behind in terms of the software they had access to. We realised there was a much larger opportunity to have an impact on the industry by building software designed to enrich the practice of medicine. We strongly believe that the doctor of the future is massively supported and enabled by technology rather than hindered by it. We see a world where most clinical decisions are made computationally and are data-driven. For medicine to eventually become personalised, it will need to be supported by software that enables the clinician's medical workflow. We can dramatically improve care by combining a physician's expertise with a (trusted) computational co-pilot — this is what Regard is building."
What is Regard?
"Regard is a software company developing an AI co-pilot for physicians to help diagnose medical conditions. Through the implementation of Regard's software, physicians within a health care network are able to automate electronic health record (EHR) chart reviews and enhance patient safety by ensuring all diagnoses are uncovered. This software also aims to reduce costs and drive better revenue through efficient documentation."
Tell us about your new partnership with TidalHealth.
"The COVID-19 pandemic has exacerbated the vast structural problems that exist within the US healthcare system. Physicians are overwhelmed with administrative burdens when their focus should be providing high-quality patient care. Our technology is designed to advance and enrich the practice of medicine and we're excited to help support TidalHealth as they look to empower their network of practitioners and build the future of medicine. TidalHealth practitioners in Maryland and Delaware now have access to Regard's proprietary algorithms that will aggregate and mine the entirety of a patient's medical history through their EHR. Less time writing and reading notes means happier doctors and more time with their patients."
How is Regard using technology to fight clinician burnout?
"Recent studies show a 56% reduction in measures of burnout amongst clinicians using Regard. The aggregated data decreases room for error while optimising the diagnostic and billing processes, resulting in overall improved quality of care and allowing for accurate hospital reimbursements. Regard's algorithms augment and automate clinical workflows to ensure no condition is overlooked. Physicians' time spent writing notes has been reduced by 20%, according to Regard client time studies. The technology has been used on over 40,000 patients and has diagnosed over 500,000 medical conditions that otherwise would have been missed by providers."
During your time working in healthcare, what do you want to achieve?
"When I started this company I had one goal in mind: to create software that makes doctors and nurses better at their job. If you make the provider better at their job, you get so many downstream benefits: better patient care, improved clinical safety, reduced burnout, and better finances for hospitals. As we look to the future, we hope to leverage the technology that we've already built to move towards a more digital and personalised practice of medicine."
What do the next 12 months hold for you and Regard?
"Regard has a rapidly-growing waitlist of hospital systems eager to access our groundbreaking technology. Our goal within the next year is to partner with more healthcare providers and deploy our co-pilot to as many clinicians as possible."