Singapore seeks to make all health providers utilise national electronic healthcare records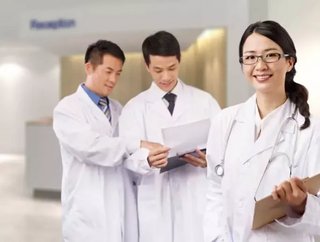 Established back in 2011, Singapore's National Electronic Health Record (NEHR) system was implemented to further its "one patient, one health care r...
Established back in 2011, Singapore's National Electronic Health Record (NEHR) system was implemented to further its "one patient, one health care record" ambitions. However, six years down the line, the number of GP clinics and healthcare providers who have embraced the system remains slim in both the public and private sector.
To tackle this issue, the Ministry of Health in Singapore will aim to pass legislation early next year through a Healthcare Services Bill to make it compulsory for both public and private healthcare providers to contribute to the NEHR system.
The move will see the industry achieve the integration of patient data into one core database, promote cross-collaboration and the sharing of clinical information, which will ultimately lead to the delivery of exceptional patient care.
Many private healthcare providers remain using a paper and pen organisational system, where records can be lost. It is currently optional for private healthcare providers to share this information through a digital database, leading to gaps in patient records if they move into the private sector.
"This will not be an easy journey. The state of IT adoption is uneven across the 4,000 over healthcare institutions in Singapore and there is a large number of IT solution providers with wide variation of offerings," explained Ministry of Health CIO and IHIS CEO Bruce Liang.
Related stories
"As such, we expect challenges in on-boarding all licensees to the NEHR. However, it is a journey we must make as a strong digital backbone is essential in meeting our patients' and healthcare system's needs in the future."
The Ministry of Health will set aside a significant financial grant of approximately $20 million to enable medical establishments to upgrade and digitise their current systems.
"Patients will benefit from the NEHR when their doctors and care teams are able to access their key medical history when necessary and, work across settings to provide them with coordinated, holistic, and safer care," commented Minister for Health Gan Kim Yong. "This is particularly important during emergencies."
Additionally, the recent Futurehealth Conference 2017 has seen the country unveil its Industry Transformation Map (ITM) which encompasses its strategies to further develop a smart healthcare environment and an engaged workforce.
Further training will be provided across a multitude of healthcare divisions, as well as the development of new opportunities and pathways to enable Singaporeans to gain and upgrade their existing skillsets in order to join the healthcare sector.
Additionally, further investment in technology will be a primary focus within the country's strategy to support its ageing workforce.