South Africa: Good for business events. Good for you.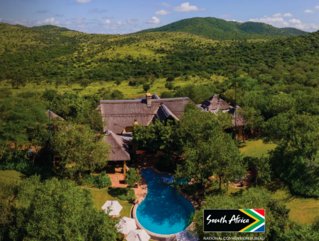 Inspired business travel and events that ignite the senses and reawaken the soul
With 2023 and beyond set to see the return of in-person business events to international travel agendas, South Africa is ready and excited to host the global business community.
As a destination, South Africa opens the door to a multitude of unique life-enriching experiences to learn, grow, inspire and be inspired beyond just attending an event. Igniting all the senses through both its scenic beauty and captivating cultural diversity, just one experience is all it takes to leave you enthralled and eager to discover more. There's magic to be found here. It's a truly unique and special place. From the warmth of our people who always have a ready-smile and a story to tell, to the colourful mesh of language and culture infused in the food, dance, and music. Not forgetting that unmistakable laid-back African rhythm and beat that makes its way into everyday life here.
And it's through the abundance of highly anticipated international business events taking place across our magnificent shores in the near future, that you'll get to experience the many benefits South Africa, as a country, offers as value for money, world-class destination that's good for business and good for you.
Book and experience world-class facilities and access quality agendas
Nothing quite compares to the learning and innovation that comes from an in-person gathering of passionate, like-minded individuals coming together in inspiring surrounds towards a common goal or purpose. From modern, sophisticated conferencing facilities, including the likes of our internationally acclaimed convention centres to smaller more intimate event venues set among rolling vineyards on wine estates, overlooking the ocean, or in among the Drakensberg mountains, South Africa offers access to a wide array of venues and facilities and unsurpassed world-class accommodation offerings.
Boasting a number of cutting-edge research and development facilities and leading, world-first technologies, it is the location of the world-first MeerKAT telescope, the Zeitz Museum of Contemporary African Art (MOCAA), Africa's largest art museum, as well as Steve Biko Academic Hospital where world's first 3D-printed bones reconstructive middle ear implant took place in 2019. Here, delegates are able to immerse themselves in an environment conducive to enabling learning experiences and sector collaboration quite unlike anywhere else in the world.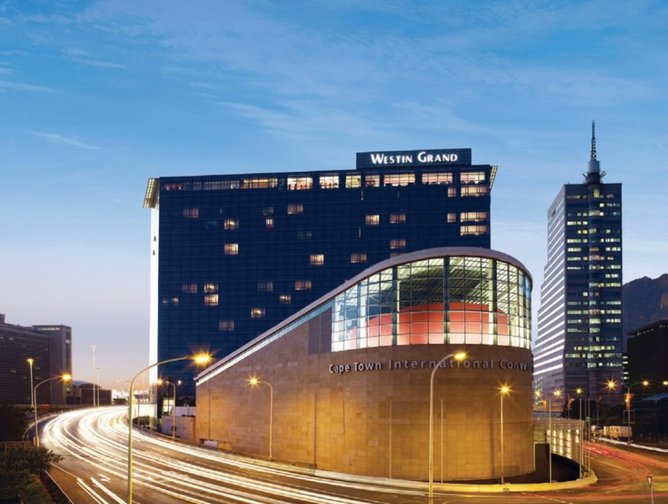 Rub shoulders with industry giants
Home to a number of world-renowned experts and leading speakers and thinkers in their respective fi elds, delegates have the opportunity to be exposed to South Africa's fi nest minds. First-hand access to these industry giants, bolstered by quality event agendas that allow exposure to the latest insights and developments across 13 key sectors – including the rapidly advancing medical, life and environmental sciences and business outsourcing sectors – ensures delegates are able to engage and network with like-minded professionals around current and future innovations and potential business development opportunities.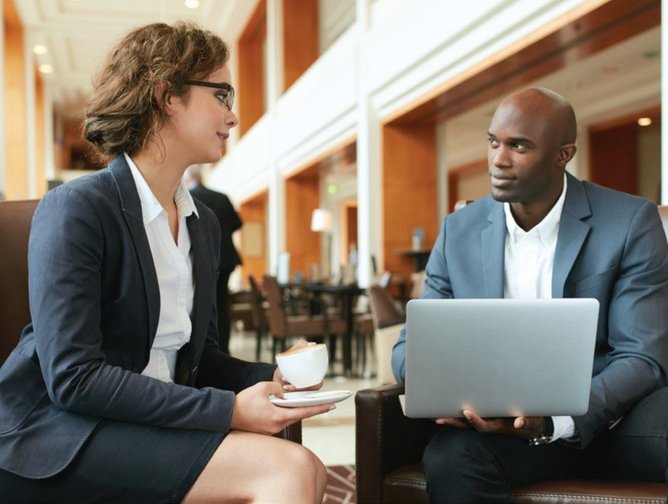 Access to sophisticated transport and IT infrastructure
With its well-developed road network and airport facilities and some of the most sophisticated IT and telecommunications infrastructure on the continent, South Africa off ers easy access to a thriving economic and business hub. And, as a country, was also voted the most favoured off shore Business Process Outsourcing destination in 2021.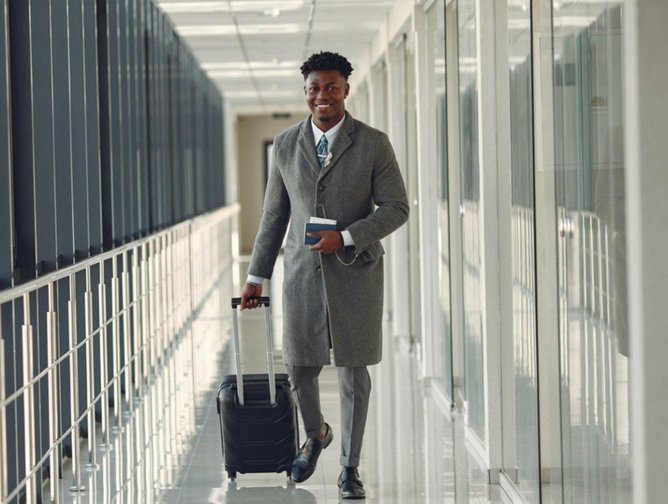 Be inspired by the unique culture and diverse beauty of the local surrounds
Beyond attending a business event, the abundance and diversity of unforgettable sights and experiences to be had outside of the business events venue, means that delegates will be spoilt for choice when it comes to escaping the pressures and commitments of work life for a while. Whether it's a memorable outing to one of the local attractions, a guided hike through the magnifi cent surrounds during scheduled downtime, or a separate escape or getaway with friends or loved ones as part of a pre- or post-event stay, there is no shortage of unforgettable experiences to be had.
In addition to the stunning, natural beauty of varied landscapes spanning, luscious tropical coastline, and majestic mountain ranges to the quiet, serene solitude of the African bushveld, the diversity of people and rich local culture and heritage makes every location an undiscovered treasure trove of unique experiences that make for lifelong memories. So, from a world where online meetings and virtual events have become the norm, it's time to break out of our digital comfort zones and come together to harness the collective power of face-to-face engagement, knowledge sharing, learning, and networking once again.
Come to South Africa. Escape to the sights and sounds of a remote bush, beach, mountain, or the Karoo, immerse yourself in cultural experiences steeped in rich tradition and heritage – whatever your business or leisure objective, whatever your mood, passion, or budget, South Africa off ers every type of business and leisure experience for every type of traveller. Arrive Focused. Leave Inspired.