The state of the telemedicine industry Part I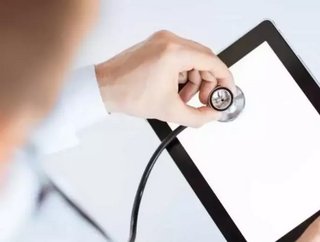 The start of 2016 has seen a continuation of the huge strides telehealth made in 2015. Over 200 telehealth bills were passed across much of the United S...
The start of 2016 has seen a continuation of the huge strides telehealth made in 2015. Over 200 telehealth bills were passed across much of the United States, such as the TELE-MED Act and 21st Century Cure Act.
There is clearly an increased focus on mobility and remote access via mobile devices to improve the accessibility of healthcare in the U.S. and around the world.
RELATED TOPIC: Q&A with Dr. Ralph Rogers: Telemedicine now and in the future
Here's where the telemedicine industry stands in 2016:
The Rise in Compacts
Initiatives such as the Federation of State Medical Boards' (FSMB) Interstate Medical Licensure Compact, which is aimed at improving the portability of physicians' licenses to increase patient access to care, have gained momentum.
Since the start of 2016, six new states introduced the legislation to enact the compact, making a total of 26 states seeking to expand access to quality healthcare through multi-state physician licensing.
RELATED TOPIC: Telemedicine: The Biggest Digital Health Trend of 2015 (Here's Why)
Twelve states have already enacted this compact. So with a registered nurse (RN) compact already in place in 25 states, as well as the recently released draft compact for advanced practice registered nurses (APRN), this model looks set to gain wider adoption, potentially spreading into the fields of psychology, counselling, and physical therapy, among others.
More Accreditation
These compacts open more opportunities for remote healthcare, which could benefit from recognised accreditation. The recent launch of URAC's telehealth accreditation program for real-time healthcare delivered through televideo and other electronic methods is a strong indicator of this trend in 2016.
RELATED TOPIC: How the mobile app SeeDoc is innovating telemedicine in India
Providers who can exhibit a recognised accreditation will no doubt embrace the growth in compacts to increase their reaches, but the quality of service they offer will rely on their ability to communicate smoothly via video calls.
International Telemedicine
This same reliance will emerge for the growing number of U.S. healthcare providers building relationships with foreign medical institutions to generate more revenue by serving more patients.
This type of service will rely even more on the ability to conduct video consulting across borders, which is a constant pain point for many remote professionals. Many communications experts agree that the technology is still an obstacle to international telemedicine.
RELATED TOPIC: New York is Paving the Way for Telemedicine, Here's How
"The infrastructure in developing countries are unstable, if connections are unreliable, voices and video are compromised, a dependable video/voice SDK is needed to alleviate this issue before adoption within the healthcare industry will become the norm," says Tony Zhao, CEO of Agora.io
The ability to create a clear and reliable connection to those in emerging countries with less than ideal infrastructure will be vital to spreading healthcare throughout these regions.
Application SDK's (software development kit's) like Agora can be integrated into healthcare apps and software that look to bolster the ability to connect health professionals to those in more impoverished areas.
Check out part II Thursday on Healthcare Global.
Click here to read the latest edition of Healthcare Global magazine!