TeleTracking Technologies reduces hospital inefficiencies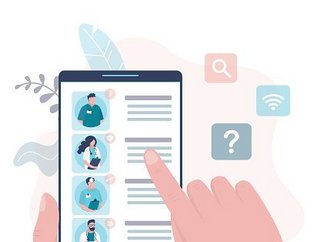 Chris Johnson shares how TeleTracking Technologies reduces operational inefficiencies by acting as an operation foundation for hospitals & health systems
TeleTracking is a 32-year-old integrated healthcare operations platform that combines comprehensive technology solutions with clinical expertise to improve access to care, streamline care delivery and connect care settings.
The solutions TeleTracking brings to the market build true operational visibility, regardless of the EMR, which allows hospitals and health systems to create a shared situational awareness at the enterprise level, while improving workflows, better utilising scarce resources, and attracting and retaining patients.
TeleTracking optimises staff productivity & strengthens quality of care
Chris Johnson is the President and Co-CEO at TeleTracking Technologies. He received his B.A. in Political Science from George Mason University, before going onto the University of Virginia for his MBA.
"I always found the combination of social science and business to be fascinating, applicable to all the professional opportunities I've had over the years," he says. "From a career perspective, I've always considered myself a technologist with a love for strategy and team management."
Johnson started his career in financial services, providing technology solutions for some of the largest global banks. While he enjoyed his work in the industry, Johnson felt that something was missing.
"Soon after, I worked with a small technology start-up in healthcare, and I'll never forget the first time I walked into a hospital and saw the technology live," Johnson recalls. "It was in this moment that I realised my calling and where I could make the greatest contribution – professionally and personally."
Johnson has spent the past seven years with TeleTracking Technologies and has held various roles including: Chief of Staff, Chief Technology Officer, Chief Solutions Officer, and now, President and Co-Chief Executive Officer.
"Prior to TeleTracking, I was the CTO at General Electric Healthcare, where I was focused on developing disruptive technologies in the healthcare market specifically targeted at improving the operating efficiency of healthcare organisations. It was here that I met the TeleTracking team and – as they say – the rest is history!"
Several years after starting, Johnson is more excited than ever about the endless possibilities that exist through technology in healthcare.
"TeleTracking is the place where I feel I can make the greatest difference to the global challenges facing the industry," he says. "We work with customers across North America, Europe, and in the Government sector to optimise staff productivity, strengthen the quality of care, improve financial performance, and integrate operational data across often desperate systems."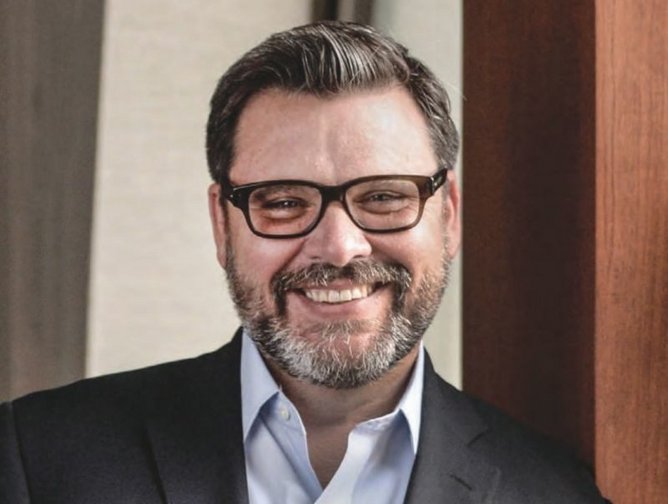 "We've seen a real sense of urgency from global health system leaders who see the opportunity to help centralise operations as a game-changer," said Chris Johnson, President and Co-CEO at TeleTracking Technologies.
TeleTracking's core mission for hospitals and health systems
TeleTracking's focus has always been around expanding the capacity to care, so patients do not have to wait for the care they need because of operational inefficiencies.
"We reduce those operational inefficiencies by acting as the operation foundation for hospitals and health systems, helping them to improve staffing workflows and capacity management, decrease wait times, and ensure that a patient gets the right bed, with the right resources the first time," says Johnson.
For TeleTracking, the greatest challenge has been patience. As a 32-year-old healthcare technology company, it has remained focused on healthcare operations for over three decades, watching the market grow and evolve to meet the challenges hospitals and health systems face today.
"The market has historically been slow to adapt to new ways of thinking about expansion outside of simply adding more physical space," says Johnson.
Many healthcare systems still don't realise the power of operational interoperability and the role that a purpose-built operational platform plays in addressing capacity constraints, patient flow and financial performance.
"Over the years, we've remained laser-focused and committed to helping our clients realise that they can, in fact, expand their capacity of care outside of the hospital's traditional four walls by creating new collaboration opportunities and leveraging hidden capacity in non-traditional locations not able to be seen through the EMR," explains Johnson.
"We've seen a real sense of urgency from global health system leaders who see the opportunity to help centralise operations as a game-changer, and we are now starting to work with them to help prove this on a larger scale."
Throughout his career, Johnson has worked in large corporations, start-ups, and a mega multi-national business, fielding different niches within the business arena. During his time at TeleTracking, though, his biggest lesson has been that a private, focused and mission-driven organisation can outpace and outlast the other models.
"I've had the single greatest mentor in my career with Michael Zamagias, the owner of TeleTracking, but if I had to narrow it down to one lesson I've learned, it would be the power of commitment alongside the sincere dedication of a company and its people to its mission when facing seemingly insurmountable challenges."
TeleTracking's impact and 32-year history of steady growth and client outcomes is a testament to this.
What 2023 holds for the healthcare sector
2023 is going to be a busy year for the healthcare sector as it continues to recover from COVID-19. Johnson, meanwhile, will be spending a significant amount of time abroad in both the United Kingdom and Germany as the company continues to grow its international market.
"In the US, we are excited about the work we are doing with our 1,000+ clients, coming to us as a partner to expand their capacity of care, and think in non-traditional ways about our platform and its reach," says Johnson.
For TeleTracking and its clients, the healthcare sector is hearing a common sentiment: this is perhaps the most challenging environment management teams have ever faced – from staff shortages to elective care backlogs to crippling financial performance, healthcare globally is in a fragile state.
"We are, however, seeing the emergence of offence and defence leaders. These leaders are thinking about the next decade, not the next month. Many of them are coming to TeleTracking to rethink opportunities and reset the strategic gameboard considering the current volatility," says Johnson.
As a company, TeleTracking will continue building on its 32 years of investment and large client footprint. It has three markets with diversified opportunities and a proven track record in each one. "We will continue to play defence and offence simultaneously, focusing on supporting our team and our clients whilst continually growing a healthy pipeline of new opportunities."