The power of video technology in hospitals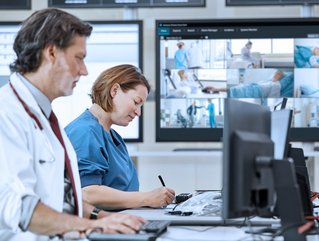 Healthcare technology
Video technology can ensure patient care & empower healthcare professionals in hospitals, says Christina Molt Wengel, CMO at Milestone Systems
Hospitals cannot function without their people – but with predicted staff shortages on the horizon, we need urgent action to ensure vital care continues. Hospital staff are social beings. Everyone – including trainees, janitors, doctors, and nurses – work tirelessly together to provide the best possible care for patients.
They recognise the power of the human touch in what can sometimes be a sterile environment. They see how it can build trust, reduce stress and promote open communication with patients. We need more humans in hospitals. The World Health Organization (WHO) estimates that by 2030, there will be a shortfall of 10mn health workers across the globe. To address this challenge, we need to explore new ways to empower healthcare professionals in their daily interactions with patients.
Technology can certainly play a role. Striking a balance between tech and personal care will be critical to providing the best possible outcomes for patients. For example, video – which is already widely used in hospitals for security purposes – can be adapted to help with routine tasks such as patient monitoring.
Patient monitoring has always been an important part of hospital life. When I was a student doctor, one of my first jobs was to keep an eye on patients. I spent hours at their bedsides, making sure they did not remove tubes or cause themselves harm.
It was daunting, intense work – and I can't imagine it was particularly comfortable for the patients. They had little privacy, no matter how invisible I tried to be. Plus, I sometimes accidentally disrupted their much-needed rest. Patient monitoring comes at a cost. Hospitals in the United states spend up to USD$2mn a year on it – money that could be spent on other resources.
Video technology can help hospital staff monitor multiple patients at once and reduce the risk of disturbing them with routine check-ins. Alarms, sensor systems and call bells have been commonplace in healthcare for decades. Combined with video analytics, new innovations can greatly improve the patient experience.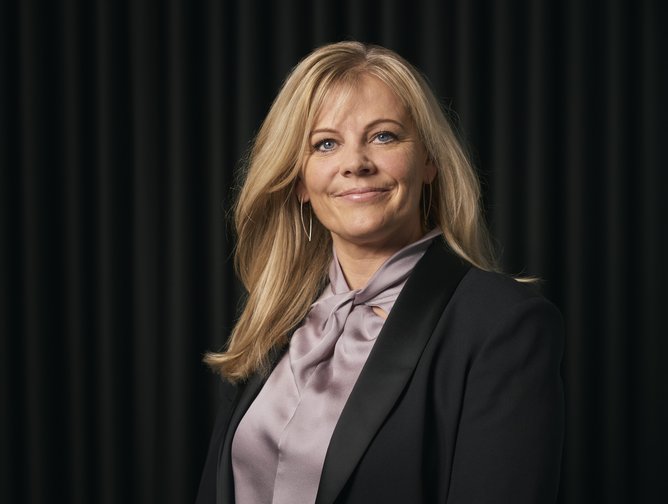 Christina Molt Wengel
Reducing injuries and response times
Data-driven video technology – backed by robust regulation – supports patients in ways the naked eye alone cannot.
Take fall risks, for example. Many people are at risk of falling in hospitals – and it is not just the elderly who need to be careful. Patients woozy after surgery can become disorientated, panic and fall from their beds. Those recovering from broken bones are also highly vulnerable, as are stroke and heart attack victims.
Up to a million falls occur in hospitals each year in the US alone, according to Clinics in Geriatric Medicine journal, leading to around 250,000 injuries and up to 11,000 deaths annually. When a patient falls, every second counts. The quicker the response, the less likely they will experience long-term injury. Unless medical staff happen to be in the right place at the right time, it is difficult for them to react immediately when a patient ends up on the floor. Modern video technology can alert hospital staff when someone has fallen. It provides their exact location, which speeds up response times.
From the medical practitioner's side, video also helps them in their daily tasks. When a patient presses the nurse call button, for instance, the alarm system does not distinguish between someone who needs a glass of water and someone in serious distress. With video, nurses can make an informed judgement and prioritise actions. This is hugely beneficial, especially in hospitals short on resources and conscious of liability.
In the long run, video analytics can also spot patterns and behaviours, which helps stop situations from escalating into emergencies. The technology can detect when someone is out of breath and needs attention, and it can raise the alarm when someone becomes aggressive towards staff. The video doesn't just document incidents but triggers a response before things get out of control. With an estimated two nurses attacked every hour in the US alone, that can have a massive impact on wellbeing in the workplace.
Need for regulation
Naturally, some people might worry about the use of video in hospitals. This reflects a concern across society about potential big brother-style surveillance. Who has access to our data? How is it being stored? What is it being used for? These are legitimate questions.
Firstly, the technology should be kitted out with privacy-enhancing features such as automatic blurring functions. This starts when a patient who is under observation needs privacy. They can still be monitored without images being beamed to a screen in the nurse's station.
Legislation should also be in place. This increases trust and prevents the unethical use of video technology in general. The European Union's General Data Protection Regulation (GDPR), which protects individual privacy, is a starting point. The EU is also making progress on an upcoming law on artificial intelligence, which will provide much needed regulation for emerging technologies.
With strong regulatory footing and proper privacy controls in place, there are many possibilities for video technology in hospitals. Patients benefit from knowing that they are being looked after without the need for unwanted disruptions or compromising their dignity. Hospital staff can be empowered to make better decisions and focus on what they do best: delivering high-quality care.
Hospitals have always had a strong appetite for innovation. Video technology combined with healing human hands is just what the doctor ordered.