The role of robotics and wearable technology in healthcare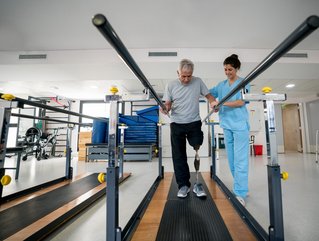 Ravinder Dahiya, IEEE fellow & professor of electronics & nanoengineering at University of Glasgow, on robotics & wearable technology systems in healthcare
Hi Ravinder! Can you tell us about your education and career path to IEEE?
"I completed my Bachelor of Technology degree from Kurukshetra University from Haryana, India and my Master of Technology degree from the Indian Institute of Technology Delhi. Soon after completing my Master's degree, I began working as a lecturer at the University of Delhi.
"Following my PhD, I received the Marie Curie Fellowship from the European Commission to work at Fondazione Bruno Kessler, Trento, Italy. In 2013, I joined the University of Glasgow as a senior lecturer. Soon after joining the University of Glasgow, I received the Engineering and Physical Sciences Research Council (EPSRC) fellowship. I was promoted to Reader in 2015 and Professor in 2017."
What does your research on high-mobility materials such as flexible electronics, sustainable devices and electronic skin tell us?
"Miniaturisation-based advances in electronics have revolutionised computing and communication during the last half century. However, these advances have mainly come through devices and circuits on planar and stiff substrates, which do not align well with several emerging applications, such as robotics, wearables, and future vehicles. These require sensors and electronics embedded in soft and squishy materials and on flexible substrates.
"These requirements call for new transformative methods to realise high-performance electronics on unconventional substrates, such as plastic, paper and elastomers. The research on high-mobility material-based flexible electronics addresses this need. Current electronics manufacturing also leads to huge chemical wastage and requires considerable resources, such as water and electricity.
"In this regard, printed electronics could bring a new change, through resource efficiency and sustainable manufacturing. Using printing technologies to develop solutions, such as electronic skin, shows the new direction for electronic manufacturing, which has almost zero adverse impact on the environment and yet continues to have the transformative power of modern electronics. In other words, while fast computational electronic skin provides much needed firepower in robotics and other similar interactive systems, the sustainable electronics manufacturing methods, used to develop it, provides the new direction for sustainable electronics manufacturing."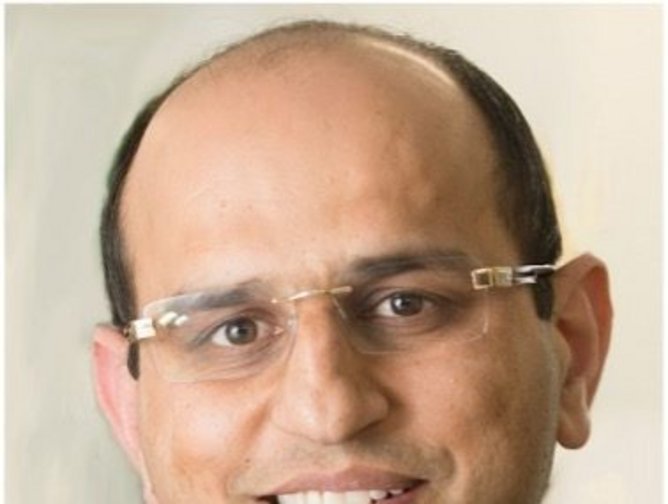 Can you tell us more about the application of these in robotics, prosthetics, and wearable systems?
"These applications require electronic skin to gather touch related information from the environment, which is critical for safe interaction, manipulation, and exploration. As an example, if a robot is to grasp a fragile object, such as glass, then tactile feedback from the contact point is important to understand how much force the robot can apply while manipulating the objects.
"Likewise, electronic skin on prosthetic limbs could allow amputees to regain some of the lost sensory feelings. For example, an upper limb amputee may want to feel the cold beer to enjoy the drinking. With temperature sensors on the electronic skin, one may also sense the hazard. The electronic skin is not just about mimicking human touch sensing. Instead, it could augment the capability of human skin. For example, with radiation sensors on electronic skin, one could also avoid a hazardous environment. Likewise, electronic skin with bio and chemical sensors could allow the measurement of critical health parameters such as pH or glucose from sweat, and hence offer non-invasive methods for detection of chronic diseases, such as diabetes. These also constitute the examples of electronic skin in wearable systems."
What can we expect from the post-pandemic wearable technology market?
"While direct person-to-person contact has been discouraged during the pandemic, the man-machine interaction has been widely promoted in different ways. New research directions are being explored for the remote monitoring of health through haptic enabled wearable devices and ICT equipment.
"The pandemic has also presented the opportunity for increased focus on wellness resulting in a boost in the wearables market. While medical grade wearable devices still have a long way to go, one can already observe an upward trend for the wearable technology market in the post-pandemic world. The increased focus on augmented and virtual reality is also contributing to the heightened demand for wearables."
What can you tell us about robotics in healthcare?
"Robotics in healthcare is not new. With robots and humans working next to each other, there will be the need for solutions, such as electronic skin, which allow robots to sense the environment and interact safely. In the health sector, robotic devices may be used for rehabilitation, guidance, and training."
What are the challenges related to data collected by sensor technology, especially in the healthcare sector?
"A large number of sensors will lead to a large amount of data, which will need to be transferred and processed to extract useful information. This leads to huge demand for communication infrastructure as well as the need to protect this data. While the former is related to data handling, the latter is related to data safety which has led to the emergence of new fields such as cybersecurity."