There is an urgent need and a huge opportunity to embrace Life Sciences 4.0, report claims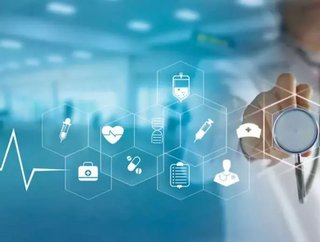 The need to create value-based, personalised digital tools and services has never been more important within an ever-evolving world. However, the health...
The need to create value-based, personalised digital tools and services has never been more important within an ever-evolving world. However, the healthcare industry remains ripe for innovation, with potential on every level to support healthcare providers and organisations to deliver exceptional patient care.
A report by Ernest & Young has thoroughly illustrated the need for life sciences companies to implement data centric platforms to improve health outcomes and ensure a reduction in escalating healthcare costs on a global scale. The product will no longer be the main figurehead to drive value, but patient outcomes.
Whilst other industries have embraced technological innovation, consumers are now demanding increased access and control to their healthcare data to feel empowered, as well as gain the ability to share health data with others. Healthcare providers and payers are therefore continually looking at new, innovative ways to unlock value, combining data to look at new opportunities based on consumer need and therefore, implement data-driven platforms of care.
The CVS Health and Aetna acquisition in 2017 signalled a move towards increased collaboration between healthcare and insurance providers and has led to a flurry of mergers since. Cognizant's recent acquisition of Bolder Healthcare Solutions, Cigna's $67bn acquisition deal with Express Scripts and Cerner's decision to partner with Salesforce (announced following the HIMSS18) are some of note.
As David Redfern, Chief Strategy Officer of GlaxoSmithKline, has predicted, "Some form of platform that uses data analytics that will be the catalyst for change in health care. What if Google becomes a major insurance company and drives more precise outcomes measurements based on data?"
Technology companies are therefore looking to the healthcare industry with increased interest to hone in on the user experience and provide solutions based on convenience.
See also
Apple is looking to enhance the health capabilities of its Apple Watch technology and aims to turn the iPhone into a medical device specialised in cardiology. The company has also partnered with a number of US hospital providers to enable US citizens to gain access to their individual health records through its mobile app and launched its own medical clinics for its employees and their families.
Additionally, Amazon, Berkshire Hathaway and JPMorgan are now investing in this space to challenge rising healthcare costs through creating digital solutions in a new partnership. The news sent shockwaves through the industry and has led to companies to look at increased ways of catering to consumer demands, and in some cases, merging with like-minded companies to fully cement their position in the market for the future.
Amazon is also quietly looking at entering the pharmaceutical space, much to the concern of traditional companies.
"Many consumers struggle to afford new medicines or devices.  As life spans increase, public and private payers struggle to fund health systems that can provide high-quality care to their oldest and most frail," the report has highlighted.
"Companies developing different applications, products or tools will join forces to create platforms of care that address specific health needs. Above these individual platforms of care, global technology, AI and data analytics companies will combine skills to become "platform aggregators," enabling technologies to scale insights gained at the platform of care level," the report added.
"AstraZeneca, for instance, has partnered with the Chinese e-commerce giant Alibaba to use the tech company's AI capabilities to safeguard the medical supply chain and improve disease education and chronic disease management. In addition to global technology players, governments have a role to play in developing regulations that promote the safe and appropriate sharing of data."