UK hospitals launch iPhone app for medical records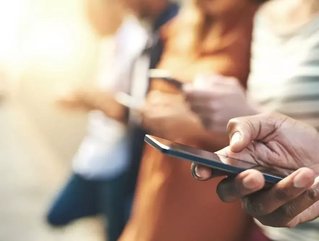 Patients at two hospitals can now view all their records in one place...
Patients at two UK hospitals are able to view their medical records on their iPhone from today (October 7). 
Milton Keynes University Hospital (MKUH) and Oxford University Hospital are the first British hospitals to enable patients to view their health care records via the Health app on their iPhone.
The Health Records feature on the app means patients can get a central view of their medical records including lab results, medications, procedures, allergies, conditions, vital signs and immunizations. It also notifies patients when their data is being updated.
The Health app also shows activity, heart rate, nutrition and other health data consolidated from the user's iPhone or Apple Watch, for instance. 
More than 70,000 patients at MKUH are already registered to the hospital's MyCARE app, which lets them book and change appointments, access hospital correspondence and other information directly from their smartphone. Health Records on the iPhone provides another option to ensure patients have access to available hospital data from within their electronic patient record (EPR).
Patients can can download their health records by selecting Milton Keynes University Hospital and authenticating with their existing MyCARE credentials. They are then invited to register with MKUH's MyCARE patient portal once they come into the care of specific hospital services.
The feature has been designed to protect patients' privacy via a direct, encrypted connection between the user's iPhone and the healthcare organisation. Downloaded health records data is stored on the device and encrypted with the user's iPhone password, Touch ID or Face ID.
The hospital refers some of its patients to specialist services at Oxford University Hospitals, who also launch the iPhone app today, so that patients can view their records from both hospitals in one place.
MKUH Chief Executive, Professor Joe Harrison said: "This is a really exciting step for the hospital and our patients. We continually hear from our patients that they want more autonomy over their health care – having access to their health records is the key part of this, so this is a momentous step forward.
"Accessing their health records via the Health app on iPhone provides another great option for patients to view their health data. Clinicians will still contact patients to discuss their care and any test results. It just means patients have the additional opportunity to view this information on their iPhone.
"We are living in a modern world, in which people organise every aspect of their lives online. At MKUH, we want to be at the forefront of making sure the NHS allows patients to do the same."