Three ways onsite healthcare can change the manufacturing workforce
By Kristi Niederklein, ARPN, Marathon Health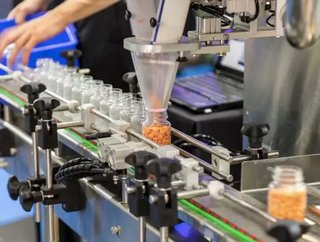 In the manufacturing industry, daily work often involves heavy machinery, electrical hazards, and repetitive motion – all of which lead to a higher ri...
In the manufacturing industry, daily work often involves heavy machinery, electrical hazards, and repetitive motion – all of which lead to a higher risk of work-related injury. Given the physical, often dangerous labour involved in manufacturing, coupled with the fastest rate of job growth the industry has seen in 23 years, providing cost-effective healthcare to employees is now a bigger challenge than ever. In order to provide quality care to a growing employee base, without a drastic jump in healthcare spending, the manufacturing sector is increasingly turning to onsite healthcare offerings.
Healthcare shouldn't wait for injury
Due to the long, often irregular hours associated with roles in the manufacturing industry, scheduling regular check-ins with a care provider to not only keep up with wear-and-tear, but optimise health, can seem too time-consuming. Although ailments may not be immediately noticeable, stresses to the body add up, and productivity, performance, and overall wellbeing are hindered over time as a result.
Thankfully, the accessibility of an onsite health center helps manufacturing employers bring healthcare to their employees, making healthcare a convenience rather than a burden. Through seamless integration and a presence on the worksite, 79% of the staff at Lincoln Industries have engaged with HealthyU on an ongoing basis, and a majority of those have regularly established health coaching appointments to work on their health goals. Not only has this participation in onsite healthcare boosted productivity, it has also helped Lincoln Industries to control its healthcare spending and greatly mitigate future costs.
Reaching and surpassing goals through health coaching
The ongoing engagement of employees in their healthcare can largely be attributed to the health coaching model that onsite services facilitate. Care providers are able to focus in on one patient population, making it easier to forge individual relationships with patients which in turn hold them accountable for taking an active role in their own health.
Every year, Lincoln Industries hosts a mountain climb in Colorado for those individuals who have worked to keep their health in peak condition. Many individuals strive to be able to qualify for the Platinum Climb, by making health and physical fitness improvements. Last year, I worked with an individual whose ultimate goal was to participate in the company's 14,000-foot mountain climb – a celebration of health, wellness, fitness and teamwork.
See also
We worked together over the course of a year on training, nutrition and mindset to get this individual ready to qualify for the strenuous uphill climb. Qualify he did, and we reached the summit together. Whether climbing literal mountains or figurative mountains, the support system and pool of resources provided by onsite healthcare have resulted in more than 80% of Lincoln Industries' workforce making measurable progress on improving their health.
Beyond the worksite: Importance of social determinants of health
Every industry features its own subset of social determinants of health, and for factory and manufacturing workers, health awareness in general, and the cost of poor health in particular, is a common challenge. However, both areas are easily addressed during acute care and coaching visits at the onsite health center. Health coaches have the time to work directly with individuals to gauge their current knowledge of their health, and help them with tasks like mapping out a healthy diet, budgeting for purchasing healthy foods, and determining ways to incorporate exercise into their everyday life. Instead of having to visit costly nutritionists or trainers to address these issues individually, onsite healthcare serves as a virtually free one-stop-shop for health enablement.
Beyond the everyday costs of healthy living, access to affordable and accessible care is also a burden for some workers in the manufacturing industry. In this case, meeting with a clinician on a regular basis can go far beyond diet and exercise.
For example, if a patient without health insurance is diagnosed with diabetes through the health centre, their clinician can work with them to make connections with other Lincoln Industries resources they may not be aware of; this happens frequently. Not only does this effectively manage the patient's physical ailment, it also reduces the stressors associated with navigating access to necessary, and affordable medical care. Healthy people are more productive people, and by enabling employees to take control of their healthcare journey, a health center's resources can be invaluable.
Manufacturing employees are tough – and they need a healthcare solution that has equal stamina. By digging deeper than a worksite related injury, and taking into account the unique needs of an employee population, onsite healthcare is positioned to help manufacturing employers ensure the longevity of their growing workforce, without breaking the bank.
Credit: Marathon Health