Top 10 facts about breast cancer treatment and prevention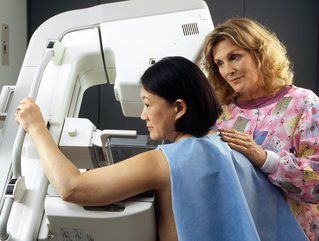 October is Breast Cancer Awareness Month. Dr. Sadhna Vora, Senior Physician Editor, UpToDate from Wolters Kluwer Health, offers expert advice
October is Breast Cancer Awareness Month. Dr. Sadhna Vora, Senior Physician Editor, UpToDate from Wolters Kluwer Health, explores the signs and symptoms of breast cancer and the treatment options available.
1. If a patient has recently been diagnosed with breast cancer, what should they ask their doctor?
There are many important questions a person who has received a breast cancer diagnosis may have. First, it is useful to know who your care team is – such as your doctors, staff, and those people you can go to with questions. Then there is the information about the disease itself. What kind of breast cancer has been detected? Does it only involve the breast, or has it moved to other parts of the body such as the lymph nodes?
It is also good to know the type of receptors it has – these proteins expressed on the surface of cancer cells have an impact on the response to certain treatments. Finally, there are practical questions. Which tests or evaluations are necessary prior to starting treatment? What treatments are recommended and to what goal? What does the sequence and timing of the treatments look like? If surgery is needed, what are the surgical options and what treatments are given prior to and after the surgery?
2. If a patient has a family history of breast cancer, what should they be aware of?
It is good to know who the person in their family was and how old they were when they were diagnosed with breast cancer. If they have had genetic screening, it is helpful to know what they were tested for and what the results were. If there is a family history of other cancers, like ovarian or pancreatic cancer for instance, this might be important information.
3. Can you describe the different treatment options available today and how they differ depending on the stage of cancer?
The treatment of breast cancer must be individualised and is based on many factors. Optimal management requires a collaboration between surgeons, medical oncologists, radiation oncologists, as well as nurses and other members of the patient's care team. Each patient should discuss the best available treatment option for them with their doctor.
The treatment of early-stage cancer depends on the molecular features of the cancer. Most early-stage cases are treated with surgery – often mastectomy or breast conserving surgery. Treatment also often involves radiation and systemic therapies, which are chosen according to the cancer's specific molecular features, as well as the patient's baseline health and preferences. Systemic therapies include chemotherapy, which inhibits rapidly growing cells, and endocrine therapy, which targets hormone receptors expressed on the cell surfaces of some cancers. Targeted therapy, which targets proteins that drive the growth of certain types of cancers, and immunotherapy, which harnesses the body's own immune system to fight cancer, are also examples of systemic therapies.
4. Are there any recent developments in breast cancer diagnosis or care that hold promise for patients?
There are a lot of advancements in cancer care. With regards to diagnosis, many centres are now using digital tomosynthesis. This is a modification of digital mammography which uses a moving x-ray source and a digital detector. Several studies have suggested modest improvements in recall rates and cancer detections comparing the new digital breast tomosynthesis to digital mammography.
For early-stage cancers, there have been refinements in both surgical and radiation techniques. This leads not only to better cancer outcomes but also more satisfactory cosmetic results. The refinement of systemic therapies has been achieved by incorporating the receptor status of the tumour, the stage, and in some cases, gene expression analyses or other molecular features. Now people at the highest risk level can receive effective therapies and those at the lowest risk level can be spared the toxicities of unnecessary treatment.
In the scope of advanced cancers new agents have been developed that target specific molecular features of the cancer. These delay cancer growth and can frequently extend life and improve its quality.
5. What are the odds of a patient beating breast cancer?
This is dependent on the type of cancer, both the stage and the molecular features. A stage 0 cancer, for instance, is cured in almost all cases. Conversely, a stage IV cancer is not curable but treatable and may allow a person to live with advanced breast cancer for years.
There is a range of cancers between these two extremes, but with modern treatments most people with stage I to III cancer will be treated curatively.
6. When should women receive breast screening?
Most major expert groups recommend screening for average-risk women aged 50 to 74. In the United States, shared decision-making – between doctor and patient – is advised for average-risk women in their 40s.
Wolters Kluwer's clinical team at UpToDate recommend the same screening approach for moderate-risk women as for average-risk women. The group of moderate-risk women is made up of those with a 15-20% lifetime risk of breast cancer. This includes most women who have a family history of breast cancer in a first-degree relative but who do not have a known genetic syndrome.
7. What do we know about the impact of COVID-19 on breast cancer diagnosis and care? How many screenings were missed?
Delays in cancer screening may have impacted future cancer mortality through higher rates of later stage diagnoses and delays in treatment. An JAMA Oncology systematic review (Teglia JAMA Oncology 2022, PMID 35797056) showed that there was an overall decrease of 46.7% in the number of breast cancer screening tests performed between January and October 2020 compared with prior to the pandemic. Another study in the Journal of the American College of Radiology (JACR) showed a decrease by almost two thirds during the peak months of COVID (Grimm JACR 2022, PMID 35690079).
8. How is COVID-19 continuing to disrupt breast cancer screenings and what consequences remain to be seen?
The previously mentioned JACR study found an improvement in screening in the Spring of 2021 compared to the Spring of 2020. The number of screenings was back up to 85% of pre-pandemic levels, and I suspect is continuing to rise. However, the effects of delays will be felt in years to come. A study in the JNCI last November expected 2,500 excess breast cancer deaths in the US by 2030 because of disruptions during the first six months of the pandemic (Alagoz JNCI 2021, PMID 34258611).
9. For patients who are still reluctant or have missed recommended mammogram screenings, what would you like them to know?
Breast screening is essential for early diagnosis and timely treatment. People worry about false positives from having recently received a COVID vaccine. Symptoms such as axillary (armpit) swelling or tenderness were reported in about 15% of patients who received a COVID vaccination. It is also customary to ask a patient about their vaccine history prior to a mammogram. To prevent from these false positives, patients should – where possible – opt to have their vaccine booster after their mammogram. Alternatively, a vaccine can be given four to six weeks prior to their mammogram. The risks of exposure in the health care settings may also be a concern. The good news is that the risks of exposure to and severe illness from COVID-19 have greatly decreased. Ongoing masking, vaccination requirements for healthcare workers, and vaccination rates in general have played an important role in this.
10 What part can technology play in tackling breast cancer?
Clinical decision support (CDS) technology can provide clinicians with evidence-based information at the point of care, supporting them in treating breast cancer and helping them to spot signs early. Clinicians can make decisions with greater confidence and greater accuracy, thereby improving health outcomes.