Top 10 ways AI is improving healthcare innovation & tech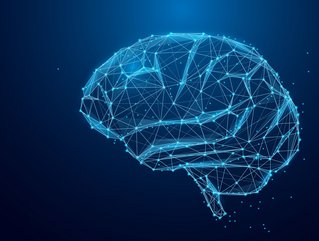 Binah.ai, Microsoft, Aidoc, IBEX, ABBYY, Deci, BotCo, Deep Genomics, Novartis & C2-Ai use AI in their digital transformations across healthcare
Headquartered in Cambridge, England, and founded in 2008, C2-Ai provides hospitals with a variety of tools designed to save surgeons time, such as CRAB, Patient List Triage, Observatory & Compass. These tools can also assist in prioritising which patients need treatment first, with regards to their individual clinical needs.
Pharmaceutical Manufacturing company Novartis uses AI to develop the speed and accuracy of the services it provides, all the way from diagnosis to drug discovery.
The healthcare products made by Novartis reach close to 1bn people across the world and the company is always on the lookout for new technology to expand its latest treatments.
Biotechnology research company Deep Genomics uses AI in its creation of essential genetic therapies.
Deep Genomics is aware that human biology is deeply complicated and AI can spot errors and solve problems quicker than healthcare professionals. The company uses an AI Workbench to investigate possibilities and quickly find the best option for the patient.
Software development company Deci is based in Tel Aviv and uses the power of AI in its diagnostics. The AI developers create innovative AI-based solutions to solve complex health problems.
The company has achieved 11.8x accelerated inference speedup on Intel CPUs at MLPerf Industry Benchmark and was also named to the CBInsights top 100 AI companies.
The software used by Botco.ai allows healthcare patients to book an appointment with a reliable 24-7 chatbot.
Botco.ai plans to use recent funding for product development in electronic health record systems and marketing automation platforms. The company hopes that this will provide healthcare companies with AI machine-learning capabilities to help patients book appointments more easily.
IT software company ABBYY recently created a no-code AI platform to help healthcare organisations in their digital transformation.
Healthcare professionals can create AI-powered robots, to help them provide care to patients. This lets the healthcare workers complete the more important tasks.
ABBYY helps over 5,000 companies and is not exclusive to the healthcare sector.
Healthcare professionals can diagnose cancer with more accuracy and fewer errors, using Ibex's AI technology.
Breast and prostate cancer are already being treated with the use of these AI-powered solutions. Ibex's Galen™ Prostate and Galen™ Breast solutions use AI algorithms and have been able to identify misdiagnosed cancers.
Elad Walach, the CEO and co-founder of Aidoc, designed Aidoc to utilise the best of AI in order to minimise healthcare disparity and help to support the healthcare labour shortage.
Aidoc's AI healthcare solutions have been built to 'empower physicians to expedite patient treatment and enhance efficiencies'.
Ahead of IBM, Amazon and Google, Microsoft is leading the way in its AI healthcare solutions.
A report by healthcare data company KLAS Research, reviewed the AI purchase decisions of 47 organisations to see which were being chosen and which were being replaced - and Microsoft was at the top.
Microsoft Azure's AI is integrated with other Microsoft products and respondents agreed that Microsoft had better security and a stronger data-protection guarantee.
Binah.ai's award-winning technology has set the standard for the future of Digital Healthcare, by turning camera-equipped devices (such as a smartphone) into a body monitoring solution.
Binah.ai was founded in 2016 and is based in Ramat Gan, Israel. This Top 10 list really proves that the country is at the forefront of AI in the healthcare sector.
"AI is the dominant technology of the next five, ten years; Israel is capable of being one of the global hubs for AI technology," said Professor Isaac Ben-Israel, chairman of AI Week Online, at AI Week 2022.