Western Digital: Data, innovation & Smart Healthcare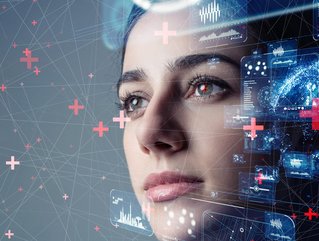 Smart healthcare
Uwe Kemmer, Director EMEA Field Engineering at Western Digital, explores democratising healthcare with remote medicine & the future of smart healthcare
The healthcare system is under increased pressure to deliver an exceptional level of care, despite being in a climate of budget and staff shortages. Advances in healthcare mean that we are living longer, which can create additional challenges for the healthcare system. In response to these resource bottlenecks, smart healthcare systems are beginning to be implemented in homes and healthcare facilities to guarantee consistency in patient care, as well as to help staff deliver the best possible treatment. But what exactly is smart healthcare, and how will it impact our lives and the care we receive?


Unlocking medical potential
Digital medicine, or smart healthcare, can be used to describe a wide range of technologies which can be used by patients and professionals in hospitals for a variety of purposes. For patients with chronic conditions, such as insulin-dependent diabetes, regular finger pricking to measure blood sugar is being replaced by a glucose sensor which delivers results straight to a computer. This can then be accessed by GPs and patients alike. A sensor such as this also removes the need for the patient to actively do their own testing as it is automatic, ensuring that the results measured are taken at regular intervals.
On a broader scale, IoT technologies are being implemented in a variety of healthcare environments to ensure that these facilities are functioning to the highest possible level. This can help to make hospitals more interactive by connecting patients to nurses and doctors through touch screens, allowing them to make requests as and when they feel in need of something. Similar systems can trigger alerts for heart monitors and other devices, enabling the staff to deliver life-saving care at the critical time. These technologies allow the system to work more efficiently, reducing burnout and improving overall care as healthcare professionals can directly address the most urgent issues. This way, valuable time can be saved, and care as well as assistance can be addressed as and when it is needed. Within a system that is facing staff shortages, digital improvements such as these can be transformational for all involved.
An often-overlooked challenge within large healthcare systems is administration. In addition to doctors and other medical professionals, in 2022, the National Health Service (NHS) in the UK employed over 99,000 administrative staff to support their operations across the country. The NHS aims to deliver comprehensive, effective healthcare to a population of nearly 69m, so the admin processes must be streamlined to ensure that regular appointments, vaccination schemes and test results are all delivered in a timely manner. A fairly recent example of this is the COVID-19 vaccination scheme. When the scheme was first rolled out, elderly or vulnerable people were the top priority group for vaccination, along with carers, meaning that watertight data management was essential to correctly identify high-risk patients and ensure that they are delivered the appropriate vaccines at the right times. The successful information governance allowed healthcare bodies regionally and nationally to ensure the patients who needed the vaccination most were offered it in a timely fashion, with it then being made available to wider groups of the population. This ultimately allowed a smooth vaccine rollout.
Although this is a major example, regular appointments are arranged for a huge number of patients based on their individual and clinical needs. For the administrative staff to correctly manage the huge quantity and complexity of patient records, appointments and other data, national health systems should rely on accessible, scalable and secure storage solutions to ensure that data is handled in the correct way. Because of the degree of importance attached to this information, back up is also essential to ensure that records are not lost even if the original solution is compromised.
Democratising healthcare with remote medicine
Smart technologies allow patients better access to their health record through apps and other platforms. They can effectively manage their own healthcare, arrange appointments, and access other resources. For some patients, lack of accessibility can lead to delays in obtaining treatment which can lead to further issues down the line.
Remote access has also meant that healthcare is distributed more equitably, regardless of location. Video calls and other remote medical services mean that even in the remotest communities, residents can access the same level of healthcare consultancy as in cities. These communities are often inhabited by a majority of elderly citizens who may otherwise struggle to commute for appointments. When specialist consultants are in short supply, this kind of technology means that no matter the geographical location, patients can access the most appropriate help possible. Following a remote consultation, a specialist will often upload their recommendations to a centralised system which can be accessed by local healthcare providers such as pharmacists to dispense medication. These systems tend to be stored using cloud storage which allows for scalability as more records are added and facilitates collaboration between different healthcare professionals.
The technology behind the healthcare system
For a national healthcare system to effectively undergo a digital transformation, various technologies and devices must be employed. These include but are not limited to: automated networking, cloud computing, IoT and sensors in various forms. All these innovations ultimately rely on data to provide insights, track patient health statistics and their various conditions. Data within these health service systems must be stored using various devices according to how the information is likely to be used. In many cases, archival data must be held for a set amount of time along with regulations and organisational policy. For such large organisations, it is crucial to implement tiered storage to ensure that data is being held in the most cost-effective and manageable way possible.
The future of smart healthcare
Although much of the technology associated with a smart healthcare system is already on the market, in the UK healthcare system, it is not yet fully rolled out. This is because the initial price point of installing new technologies remains very high. Although the UK health service is already well-developed, we are likely to see the most drastic changes first within well-funded private environments with the largest budgets. Nevertheless, as this tech becomes more widely used and available, the general UK population will likely see the benefits sooner rather than later. Storage remains at the heart of this development, as it is a key starting point for any data-driven transformation.

Byline written by Uwe Kemmer, Director EMEA Field Engineering at Western Digital.
*********************************************
For more insights into Healthcare - check out the latest edition of Healthcare Digital and be sure to follow us on LinkedIn & Twitter.
Other magazines that may be of interest - Manufacturing Magazine.
*********************************************
BizClik is a global provider of B2B digital media platforms that cover 'Executive Communities' for CEO's, CFO's, CMO's, Sustainability Leaders, Procurement & Supply Chain Leaders, Technology & AI Leaders, Cyber Leaders, FinTech & InsurTech Leaders as well as covering industries such as Manufacturing, Mining, Energy, EV, Construction, Healthcare + Food & Drink.
BizClik, based in London, Dubai & New York offers services such as Content Creation, Advertising & Sponsorship Solutions, Webinars & Events.