Why clinical AI is the future of healthcare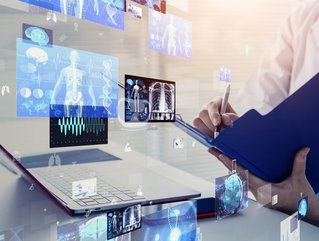 Clinical AI
Harish Battu from General Catalyst explores the use of AI in healthcare, the challenges of its adoption & what it means for healthcare technology
The use of AI in healthcare is poised to grow exponentially. In 2021, the AI market was worth approximately US$11bn worldwide and by 2030, expenditures are forecasted to reach US$188bn. From its origins in radiology where it assists clinicians in making better diagnoses, AI's presence has expanded into virtually every medical subspecialty. By leveraging increasingly high volumes of structured data and unstructured data (thanks to such advancements as large language models), AI will continue to offer value to patients, physicians, and administrators across the healthcare spectrum. The return on investment for AI is robust and proven beyond its tangible clinical benefits with more health systems realizing the economic advantages. A study by a large health system in the United States revealed that using AI-based triaging reduced length of stay for pulmonary embolism patients by 26.3% and intracranial hemorrhage patients by 11.9%. Further, as of October 2022, more than 500 medical devices enabled by AI or machine learning (ML) were approved by the FDA. FDA officials say one of the greatest potential benefits of these technologies resides in their ability to create new and important insights from the vast amount of data generated during the delivery of daily healthcare.
AI adoption challenges in healthcare
Despite its proven benefits, there are challenges to the use of AI in everyday patient care. Some clinicians have trust issues and a lack of underlying infrastructure that impede integration of AI into workflows. This concern has been addressed as the U.S. Food & Drug Administration (FDA) continues to approve algorithms by validating their effectiveness and infrastructure challenges have been removed by data platforms that deliver predictive insights into workflows.
Technology is truly ubiquitous today and the COVID-19 pandemic expedited the reliance on technology for the delivery of healthcare services. That additional need resulted in more people becoming more trusting of the "invasive" nature of advanced technology. According to a 2021 study by the Pew Research Center, experts predicted the need for digital tools for care would grow as the pandemic unfolded. Additionally, a 2022 survey by the Edelman Trust Barometer found the tech industry emerged as the most trusted field, even over the healthcare industry. At the same time, there is still pessimism about the use of technology in healthcare, particularly among physicians. A recent report found that 49% of U.S. physicians, 35% of European physicians, and 30% of Latin American physicians expressed discomfort or anxiety about utilising AI-powered software. The reasons for lingering mistrust are varied, but one of the concerns is that most AI tools directly predict the end diagnosis while overlooking the navigation of decision nodes along the diagnostic pathway.
Other roadblocks include an unfavorable environment for reimbursement and underlying issues within some organisations that are stuck with legacy technology that prohibits effective use of AI. These factors are fast-changing and contribute to more rapid adoption.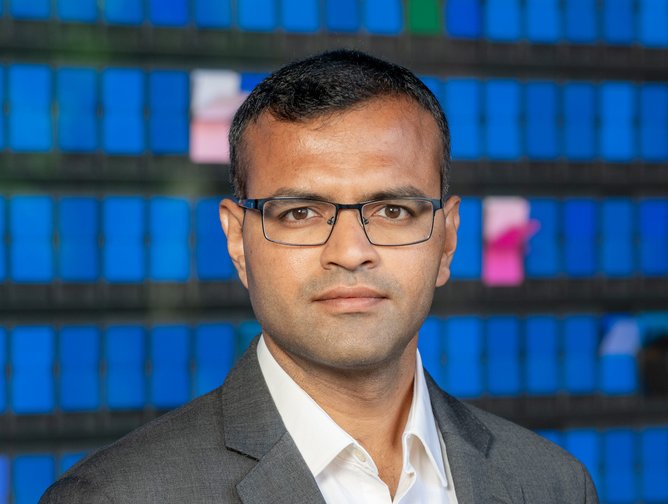 Harish Battu
Best AI practices in healthcare, improved financial and clinical outcomes
Only six years have passed since the approval of the first clinical application of AI, an automated, editable ventricle segmentation of the heart based on conventional cardiac MRI exams. A study published in 2020 revealed that counterfactual ML algorithms achieved an accuracy placing them in the top 25% of doctors. What's more, provider organisations are investing in their data infrastructure by deploying next-generation platforms that can take data from any sources within a health system, normalise it, ingest it into any AI model, and deliver the resulting predictive insights seamlessly into workflows. The favorable regulatory environment created by the FDA is contributing to the advancement of this field and attracting increasing numbers of algorithm builders and funding for AI startups. AI and ML have also spawned derivative subsets such as computer vision, a field that trains systems to interpret and understand the visual world, natural language processing, a branch that provides systems with the ability to understand spoken words and text messaging and deep learning, which extracts more features and settings from submitted input.
The reimbursement environment for AI is becoming increasingly conducive. CMS reimburses new technologies under the New Technology Add-on Payment (NTAP) pathway, which enables additional payment to hospitals above the standard Diagnosis Related Group (DRG) amount. To meet this pathway, technology must be new and demonstrate a substantial clinical improvement over existing alternatives.
The future of AI utilisation in healthcare
As AI improves accuracy of diagnoses, fewer false negatives will occur. As the industry continues its structural shift to value-based care, preventative care becomes critical and earlier interventions will become increasingly prevalent. Some estimates indicate the number of patients treated by physicians within the value-based care landscape could roughly double in the next five years. AI can better identify at-risk patients, leading to timely interventions and reduced costs of care. It's imperative that adoption of clinical AI remains profitable in the value-based care construct. Now is the time for all stakeholders to embrace these changes, understand the implications of new integrated technologies, and prepare to be part of an ongoing transition. Those who adopt AI correctly will be poised for proven financial benefits and better clinical outcomes. Those who don't will be left on the sidelines, lost on the journey to more advanced healthcare.