Why implementing WebRTC will benefit consumers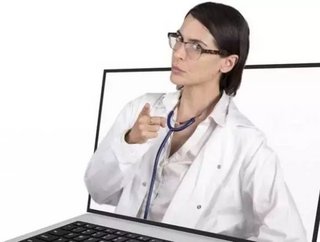 Last Monday, Healthcare Global took an in-depth look at WebRTC, and how it will revolutionize the healthcare industry. In the second of our two-part se...
Last Monday, Healthcare Global took an in-depth look at WebRTC, and how it will revolutionize the healthcare industry.
In the second of our two-part series, we'll examine how WebRTC will enable companies to provide a benefit that consumers have been asking about for decades: including the ability to receive medical care anywhere.
Companies that are among the first to implement this new, high quality video standard in telehealth will give themselves a distinct first move advantage in the space. With the telehealth market projected to grow from $240 million in 2014 to $1.9 billion in 2018, this will become an increasingly profitable advantage year over year, and it will simultaneously provide businesses with the ability to address the explosion in need for adult primary care services across the country.
RELATED TOPIC: Emerging telemedicine companies selected for Investor and Strategic Summit
The WebRTC Options
WebRTC builds security and encryption right into the standard, making it a technology available that offers the ability to implement video that fosters user adoption in a way that can be HIPAA compliant.
The core WebRTC technologies from Google and others are free and open source, and if hospital systems and doctor office's prefer a pre-packaged and easier to implement video communications software development kit (SDK), they may want to pay a little for one with pre-built libraries and cloud services from a wide range of WebRTC infrastructure companies like those found on webrtcindex.com.
RELATED TOPIC: 4 Reasons Telemedicine Will Trend Upward in 2015
Additionally, WebRTC offers distinct advantages in a mobile environment where companies, such as Agora.io, are specifically supporting high-quality global access from mobile devices with relatively low needs in terms of processor power.
This is important if patients access the Internet primarily through their smartphones or are in remote areas and other countries with challenging network conditions.
RELATED TOPIC: 3 Things Telemedicine Needs to Succeed in 2015
The market for telehealth services is growing by the day, and implementing WebRTC will only speed up that growth in new services coming to the market.
Companies like Agora labs are providing frameworks for firms looking to take advantage of that growth through their SDK that will help speed up the development and deployment process among telehealth firms.
If your hospital system or doctor's office is thinking of investing in telehealth today, make sure you are exploring WebRTC and related real-time communication technologies to drive the ongoing growth of your medical firm.
Click here to read the latest edition of Healthcare Global magazine!