Will Sherwin-Williams' 'Paint Shield' reduce hospital infections?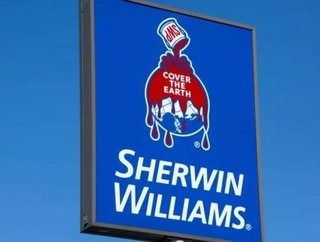 U.S.-based paint manufacturer Sherwin-Williams claims to have created a paint that will kill bacteria, and its main target will be hospitals. The new b...
U.S.-based paint manufacturer Sherwin-Williams claims to have created a paint that will kill bacteria, and its main target will be hospitals.
The new brand called "Paint Shield" is believed to kill all bacteria that lands on it within about two hours. It has recently been certified by the U.S. Environmental Protection Agency for eliminating 99.9 percent of bacteria including Staph, E. coli and MRSA.
RELATED TOPIC: Study: Hospital Elevator Buttons Carry More Bacteria Than Toilet Surfaces
 "This is one of the most significant technological breakthroughs in our nearly 150-year history of innovation," said Sherwin-Williams CEO Chris Connor. "By killing infectious pathogens on painted surfaces, Paint Shield is a game-changing advancement in coatings technology."
According to the U.S. Department of Health and Human Services — as well as the CDC — about one in 25 patients contract at least one healthcare-associated infection during their hospital stay. Not only are these infections a main cause of hospital fatalities, but are also very expensive.
Data from the CDC in 2009 revealed healthcare-associated infections cost U.S. hospitals between $28-45 billion per year in direct medical costs.
RELATED TOPIC: TOP 10: Best hospitals to work for in the Northeast USA
Paint Shield was developed at Sherwin-Williams' Cleveland, Ohio, headquarters after consulting with infectious disease specialists. It will be available in 590 different colors in over 4,000 U.S. retail outlets in the first quarter of 2016, and is believed to be effective for up to four years.
Sherwin-Williams is the second-largest paint manufacturer in the U.S. with an 11.3 percent market share.
However, not everyone views this latest type of paint as a significant technological breakthrough. Doctor Emily Landon, the University of Chicago hospital epidemiologist, isn't certain the product will have a major effect in medical centers.
RELATED TOPIC: These Professors Believe Marijuana Can Defeat Antibiotic-Resistant Bacteria
Landon is currently the head of limiting the spread of infections at the hospital, and wants to see more research on the effectiveness of reducing infections before becoming an advocate of Paint Shield.
"Bacteria don't jump off of walls, and the only way it can get from walls to patients in from contaminated health care provider hands," said Landon. "In a daycare center or a pediatrician waiting room, where you've got kids running around with snotty noses all the time, it may be helpful to have fewer bacteria on the wall. But that really remains to be seen."
Click here to read the latest edition of Healthcare Global magazine!