VMware: the benefits of a multi-cloud approach in healthcare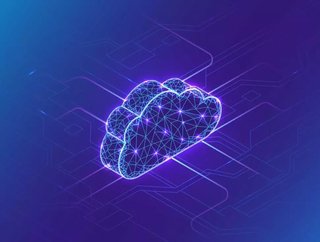 Chris Logan, Executive Healthcare Advisor at VMware, tells us how a multi-cloud approach can help build healthcare systems that are fit for the future...
Telehealth and digital healthcare platforms have become mainstream as a result of the pandemic, and healthcare providers now face the challenge of meeting these new patient expectations while in many cases still managing the requirements of social distancing. New operational models are needed, and as Chris Logan, Executive Healthcare Advisor at VMware explains, a multi-cloud infrastructure can help. 
"Instead of cloud-first, healthcare organisations should find a proper cloud fit—one that comes from having a multi-cloud strategy tailored to them" Logan says. "There are many advantages to the multi-cloud approach: Cloud providers often offer a tremendous variety of microservices on the back end, whether it's long-term storage, artificial intelligence, or machine learning. With multiple vendors, healthcare organisations can keep costs down as they put their resources into options that provide the best value."
This infrastructure can help deliver efficiencies too. "Sentara Healthcare, for example, a not-for-profit healthcare organisation, extended its reliance on multi-cloud at the beginning of the COVID-19 onslaught. Among other innovations and shifts, they created an overnight pop-up hospital using the multi-cloud to meet incoming demand almost immediately. 
"Other systems use the multi-cloud approach for care continuity. Even in a time of stress, these healthcare organisations can ensure there is no disruption of services. They can take a portion of their workload and move it into a public cloud provider in a hybrid model, thus ensuring they have the availability of services where it is needed the most."
Moving to the multi-cloud
Moving to this model doesn't have to complex - providers need to know what their priorities are, and determine which apps are most critical to their organisation. "Providers may choose to have one cloud vendor for apps and workloads, and another for their database" Logan says. "For some, this may be because it's the most cost-effective solution. While for others, it's because one cloud vendor provides a proprietary app that the organisation considers mission critical. 
"With fit in hand, providers can work with these cloud vendors to begin shifting part of their infrastructure to the various clouds. The multi-cloud option places the burden on vendors to provide the expertise, so healthcare providers should take advantage of that. Providers should also find ways to simplify the management of daily operations for their multi-cloud architecture. Multi-cloud can be complex and require significant IT resources if not done properly." 
The main challenge lies in managing legacy systems alongside emerging technology. "Healthcare organisations often want to move to the cloud with a clean slate. But the reality is usually more complex, with apps and data stored on-prem and elsewhere and emerging technology existing alongside legacy systems. 
"VMware's Cloud Management Platform helps normalise operations and make them consistent, repeatable, and scalable. It also offers comprehensive reporting and analytics that improve capacity forecasting and planning while optimising workload placement, resource acquisition, and utilisation."