World's first AI health worker to help people quit smoking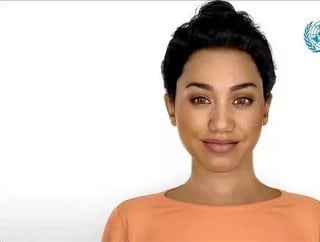 The World Health Organisation (WHO) has launched the world's first AI health worker to provide information on smoking and COVID-19...
The WHO has introduced a new recruit to help people stop smoking and to combat misinformation around COVID-19. However Florence is not your ordinary member of staff - she's the world's first digital health worker. 
The AI-powered assistant can be contacted by the public free of charge via a 24/7 video stream or text message. Florence then provides clear information on COVID-19 and underlying conditions that have been found to aggravate the virus. These include heart disease, diabetes, respiratory illnesses and cancer.
A key part of the assistant's role is to help people to stop smoking. Florence is part of the WHO's Access Initiative for Quitting Tobacco, which has the goal of helping 1.3 billion people to stop smoking. According to WHO research. Despite this only 30 per cent have access to the tools they need, like counsellors, to be able to quit. 
Misinformation around smoking has been a major issue since the beginning of the pandemic. Conflicting opinions - , have been circulating widely. 
Florence can answer questions and respond to comments. The assistant can offer information on the implications of smoking while COVID-19 is still in circulation. As well as debunking myths around the virus and tobacco, she can help people create a tailored plan to stop smoking.  
Users are encouraged to first of all set a firm quit date. Friends, family and co-workers should be advised they are quitting so they can be supportive. Getting rid of tobacco products is also important, so the user is in a smoke-free environment. 
Florence is available throughout to provide encouragement when needed. The AI assistant can offer recommendations for other relevant apps and free phone numbers to help in case the user starts to experience difficulties giving up tobacco. 
The use of AI voice assistants is on the rise in healthcare. Providers have begun using voice assistants like . They have also become a valuable tool during the COVID-19 crisis, providing updates to patients who need to isolate. 
Florence is the first AI assistant of its kind, and is an example of how AI can benefit the healthcare sector by providing clear, effective communications, particularly at a time of crisis. 
The AI health worker has been created by Soul Machines, a company specialising in artificial intelligence. Its technology is supported by Amazon Web Services (AWS) and Google Cloud. Soul Machines hires researchers, neuroscientists and psychologists, who help develop digital assistants. They have created AI assistants for a number of different industries, with the ability to process complex information and respond to questions. 
Florence was recently unveiled by the WHO at a press conference in Geneva. Dr Tedros Adhanom Ghebreyesus, Director General at WHO, told attendees: "Today, WHO is launching the Access Initiative for Quitting Tobacco, which aims to help the world's 1.3 billion tobacco users quit during the pandemic. This initiative will help people freely access the resources they need to quit tobacco, like nicotine replacement therapy and access to a digital health worker for advice.
"We are also pleased to introduce Florence, the world and WHO's first-ever digital health worker, based on artificial intelligence. Florence dispels myths around COVID-19 and tobacco and helps people develop a tailored plan to quit.  
"Florence was created with technology developed by San Francisco and New Zealand based company Soul Machines, with support from Amazon Web Services and Google Cloud. WHO is in the final stages of adding more partners and encourages tech and medical companies to join this initiative, which will help people reduce their risk of COVID-19 and lead healthier lives."
Florence is currently available in English, but will eventually be able to speak to people in six different languages.