2023 predictions with Harshit Jain, global CEO of Doceree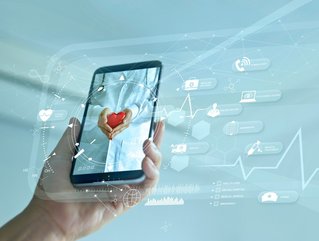 Harshit Jain, founder & global CEO of IT service Doceree, offers his 2023 predictions for the healthcare industry on affordability, marketing & telehealth
Harshit Jain founder and global CEO of Doceree shares his 2023 predictions for the healthcare sector.
Tell us about your role as global CEO.
"As the Founder and Global CEO of Doceree, my vision and goal is to address the acute problem of rising healthcare costs by improving and creating efficient communication processes with healthcare professionals. I work closely with my teams to oversee and lead the development of overall business strategies, as well as offering my knowledge and guidance to my colleagues to inspire thoughtful outcomes.
"My background as a physician, combined with my experience working in marketing, gives me a unique perspective on both industries, which allows me to guide Doceree in carrying out our mission."
What solutions will we see in 2023 to further combat healthcare expenses?
"Affordability is a challenge that has plagued the healthcare industry. I believe that there will be deals — either small or big — made and an increase in regulatory scrutiny will make 2023 a year to remember for all. I also think we will see the development and launch of more technologies that focus on tackling the affordability roadblock such as targeted outreach in programmatic marketing efforts to increase script lift."
Will there be any policy changes that will affect the pharmaceutical marketing industry? What will these changes mean for marketers, HCPs and patients?
"In 2023, I believe we will see new bipartisan ideas, such as a redesign of Medicare benefits. Additionally, I think the industry will lean into rebate safe harbour removal and international reference pricing, along with a debate surrounding drug reimportation. There is also a likelihood of shifting the responsibility from patients and CMS to manufacturers and payers."
What other challenges in the healthcare space will be addressed specifically by Point-Of-Care (POC) marketing in 2023?
"The pandemic has catalysed digitisation and lead to a 70% increase in telehealth services. Reaching out at the point of care is essential, as interactions are now beyond the walls of the hospitals. POC marketing will address the issue of lack of personalisation in the pharma marketing space which will help in improving patient health by delivering relevant information at an opportune moment. This practice was not previously possible but is now necessary as we have moved to a virtual and digital doctor/patient environment."
What does 2023 hold for Doceree?
"Affordability within the healthcare industry is an ongoing issue, especially with prescription costs. As part of our mission to solve that issue, Doceree recently launched Doceree Assist, a new platform solution that addresses affordability and combats prescription abandonment. Combining our expert knowledge on point-of-care marketing with this new platform is our latest effort to inspire positive changes for both patients and healthcare professionals. We're committed to providing healthcare professionals with critical information to improve overall patient care outcomes, and we're furthering our ability to do so with Doceree Assist and more in 2023."