5 minutes with Phil Bogdanovich, Cipher Skin Founder & CEO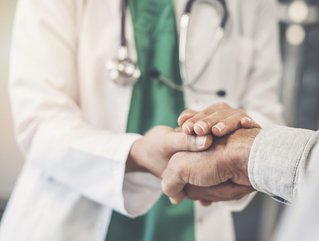 Phillip Bogdanovich CEO of Cipher Skin discusses the technology behind rehab therapy, the success of telehealth and how to motivate patients
Hi Phillip, please introduce yourself and your role.
"I'm Phillip Bogdanovich, founder and CEO at Cipher Skin. Since 2016, I've been working to help make rehab therapy more accessible, engaging and impactful through wearable motion and biometrics tracking technology. I'm focused on hybridising care so that physical therapy providers and patients are connected throughout the patient journey, with visibility into recovery progress and outcomes no matter where they are in the world."
What led you to this industry?
"Long story short, I had a series of serious injuries leaving me with limited mobility and a lot of pain. I was able to fully recover and return to peak performance after six months of intense rehabilitation with a renowned trainer. After this experience, I thought about how everyone who needs physical therapy should be able to access a similar experience — high quality rehab therapy with accurate feedback in real-time. I used my background in applied mathematics and business experience from running two previous startups and developed Cipher's Skin's patented sensor technology. It captures motion and other biometrics simultaneously to create objective data and visuals. Today, Cipher Skin has become a company translating the physical world into visualised insights to enable hybridised care for rehab therapy."
What is Cipher Skin and what is rehab therapy?
"Cipher Skin is the first musculoskeletal monitoring platform to enable flexible, hybrid recovery. We're transforming physical rehabilitation by connecting in-clinic therapy with at-home care. We do this through continuous patient progress monitoring, so practitioners can track exact outcomes and deliver better care.
"Typically, rehab therapy is conducted by physical therapists (also known as physiotherapists or PTs) to help patients recover from musculoskeletal injury or surgery through exercises and manual therapy. Cipher Skin's BioSleeve technology—which is offered for upper and lower extremities—tracks physical therapy motion and patient biometric data, and translates it into instant, actionable insights. For example, if you move your arm while wearing the BioSleeve, the provider can see a 3D visualisation of your arm moving in real-time on The Clinic App along with heart rate, O2 saturation, and skin temperature. With this, providers can build a treatment plan, evaluate progress and monitor their recovery both in-clinic and remotely."
How are you evolving to telehealth and hybrid care?
"Cipher Skin was ahead of the curve with hybrid care having developed our remote care technology prior to the telehealth boom. As a result, we have a mature solution that enables PT providers to improve telehealth and hybrid care by keeping the patients connected — supporting them with home exercise programmes and remote therapy through The Patient App. Cipher Skin enables providers to customise home exercise programmes and monitor patients' activities and progress remotely.
"Cipher Skin also helps providers take advantage of Remote Therapeutic Monitoring (RTM), which is a method of monitoring patients remotely between their clinical visits. In some cases, RTM can help providers increase their profitability and increase annual per-patient revenue, which was not previously an option with home exercise programmes."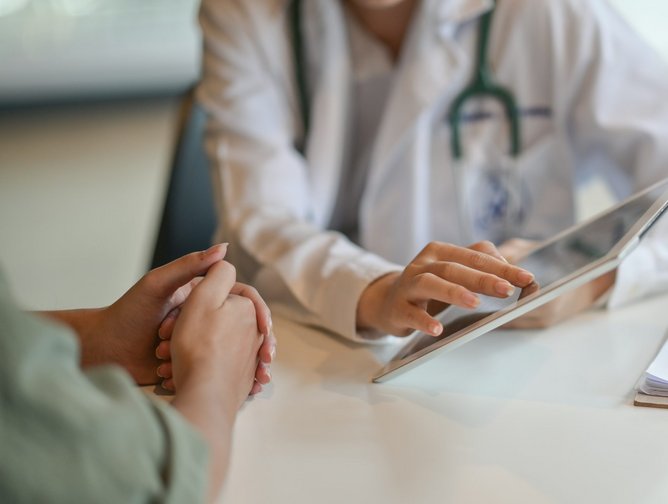 Tell us about how the company is transforming rehab therapy?
"One of the challenges with rehab therapy is that measurable, positive outcomes take time. It can take weeks or months for a full recovery. And sometimes patients don't have…patience. It's essential for individuals in physical therapy to be engaged in their care and remain motivated to complete their home exercises. What Cipher Skin does is bridge the gap between virtual and in-person therapy by delivering a hybrid solution. Providers can see how often and how well patients complete their home exercises— and if needed they can step in to answer questions and motivate their patients to keep them engaged. When providers are armed with data and insights, they can improve patient engagement. When patients are engaged, they adhere to treatment plans and they have better outcomes. That is our goal."
What has been Cipher Skin's greatest challenge?
"Change can be scary. Physical therapy has always been a hands-on practice. However, as we all witnessed, the pandemic accelerated telehealth and hybrid technologies — and now people are ready for it. At Cipher Skin, we also know we need to meet rehab therapists and healthcare systems where they are in terms of introducing new technology. PT's and healthcare providers are the experts and our tech helps strengthen the patient-provider relationship, not overshadow it."
From your experience as a former US Marine Corp Medic, can you tell us how this impacted your understanding of rehab therapy?
"The journey to launching Cipher Skin began after injuries I sustained in my career as a USMC recon corpsman. Dealing with injuries was not unfamiliar to me, but going through rehab therapy opened my eyes to what is possible when it comes to recovery. Prior to physical therapy, I thought I might be in a wheelchair for life, but after PT, I was back to running and lifting weights without pain. After this I was compelled to create a solution so that everyone could have high-quality rehab therapy that provides feedback and comprehensive data. It's also inspired me to share our technology with military and veteran populations who often have orthopedic issues related to their service."
During your time here, what has been your biggest lesson?
"Listen to customers, REALLY carefully. Listen to customers until it's more true to call them partners. It is easy to make a bad product with the best technology in the world. Listen until that doesn't happen."
Tell us about your partnerships?
"Our most important technology partner is Kno2 - they provide healthcare data interconnection between everything. Instead of an endless series of integrations with each EMR system, we just have one. Such a good service.
"Our most important research and development partner is, of course, the U.S. government. We've worked closely with the Department of Defense on previous projects, and we're presently pursuing additional National Science Foundation and Small Business Innovation Research opportunities.
"Internally, we have brought on two new advisors to help advance Cipher Skin's influence within the health tech industry; Caitlin Kalinowski (CK), head of AR hardware at Meta, and Dr. Ara Feinstein, M.D, trauma and critical care at Banner Health."
What do the next 12 months hold for you and the company?
"We want to keep our strong momentum going. Cipher Skin has recently launched new technology, invested in our team and company structure, and forged strong relationships with our customers.
"We've got some exciting projects in the works that we will soon be announcing. Overall, Cipher Skin is doubling down on improving physical rehabilitation and making connected, data-driven accessible to PT patients."