5 minutes with Seth Sternberg, Honor Technology CEO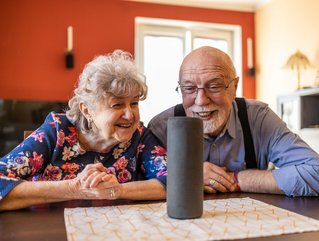 Seth Sternberg, Honor Technology CEO, on healthcare technology designed for seniors, aiding their mental health and respecting caregivers
Seth Sternberg, CEO and co-founder of Honor Technology, took five minutes out to chat with Healthcare Digital about creating technology to care for senior adults, loneliness and respect for caregivers.
Can you tell me about yourself and your role at Honor?
"I am the CEO and co-founder of Honor, where we are reinventing in-home care for older adults. We're on a mission to expand the world's capacity to care and enable our parents to live in their own homes for as long as possible through the technology platform we are building that provides a best-in-class work experience for Care Professionals and helps families and care partners provide better care for seniors."
Tell us about your education and career path.
"My first job after graduating was at IBM in their Corporate Development group. From there, I co-founded Meebo, an instant messaging and social networking service provider, along with Elaine Wherry and Sandy Jen. When Meebo was acquired by Google in June, 2012, I started working at Google as a product management director for the Google+ platform and then Google X. After Google, I co-founded Honor where I've been ever since. With our recent Series E funding and acquisition of Home Instead, we are excited for what's to come as we reinvent how we care for parents and loved ones by focusing on providing our Care Pros with the right technology and tools so they can provide the best care to older adults and support their clients' families."
What led you to the healthcare industry?
"When we were thinking about the next thing to work on after our first company, we set a rule: "Only work on something where we can look a person in the eye and know we're making their life better." That turned out to be a pretty high bar. When I ran into an issue with my mother, we found the area we wanted to focus on."
What is Honor Technology?
"Honor is the world's largest senior care network and technology platform. We use technology to create better human experiences for care professionals, older adults and their loved ones. We are the largest provider of home care in the US and also own the largest home care franchise network in the world."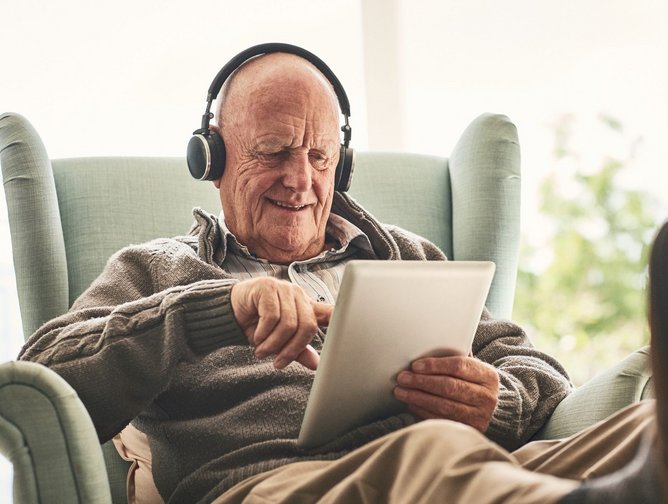 Tell us about the impact of the pandemic on senior's mental health.
"Before the pandemic, more than 40% of people over 60 reported feeling lonely and one-quarter of Americans over age 65 were socially isolated. During the pandemic, rates of depression and loneliness increased among older adults and now, some seniors say their feelings around loneliness and mental health problems such as anxiety and depression have worsened, especially for those who continue to live in isolation. Having a Care Pro visit older adults helps reduce loneliness and isolation."
What has been Honor Technology's greatest challenge?
"Care professionals are striving for more respect for their work and their skills – quite frankly, they don't feel respected or appreciated despite the incredibly important work they do. One of the top complaints from many caregivers is that they don't have any information before they walk into a client's home. They are oftentimes put in situations where they don't have the right tools and information to properly care for the client. We needed to fix all of that - to make being a care professional an attractive job and a great profession.
"Over the last eight years, we've taken their insights and built the Honor Care App, which enables care professionals to be matched with the right client and prepares them to provide best-in-class care in the home by updating care plans in real time and offering ongoing training. The app also allows caregivers to have full autonomy and control over their schedule, presenting them with opportunities that fit their skills."
Since the start of Honor, what has been your biggest lesson?
"This will probably surprise no one but me - but how people all so unique and individual. Their preferences vary so incredibly. People want a "great care professional" - but that means very different things to each individual. We've had to do a lot of work to answer to that level of personalisation."
How can tech can help ageing adults make day-to-day life easier, safer, and more engaging?
"Since the onset of the pandemic, more seniors have embraced technology to remain independent and help with their goal of ageing in place. Although 87% of seniors plan to live at home rather than transition to some sort of care facility, only half believe they will because of barriers such as lack of transportation, mobility and preparation, home maintenance and age-related accessibility. But technology can help seniors age in place by making their day-to-day life easier. Technology such as smart-home devices, phones and tablets, and wearable devices allow seniors to have a 24/7 connection to help ensure their safety, assist with daily tasks, and communicate with loved ones and caregivers. The use of these devices increased during the pandemic to help provide care for seniors when they were in isolation. As the world starts to go back to normal, these devices will stick around but will be used in tandem with in-person home visits to maintain human connection."
How can Honor's tech platform make it easy for seniors to schedule in-home caregivers?
"Honor's technology allows seniors and their loved ones to get the best possible care - the best matched care professional to their unique needs. There's a lot of technology in the background making that all work. The family app also gives seniors and family insight on when a caregiver is arriving and leaving, sends reminders ahead of time to inform when a caregiver will be arriving, and shares detailed notes on completed tasks from the caregiver after each visit."
What do the next 12 months hold for you and Honor Technology?
"We're going to stay very focused on making it ever easier for seniors and their loved ones to enjoy their lives - to help them get the best possible care and to help guide them through their journey."