5 minutes with Valerie Palmieri, of healthcare supplier 2San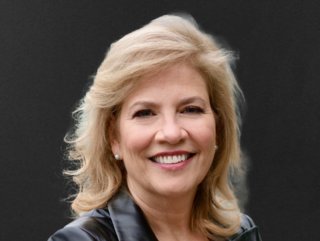 Valerie Palmieri, Scientific Advisor North American, for 2San
Valerie Palmieri, Scientific Advisor North American for healthcare product supplier 2San, tells us about post-COVID-19 healthcare technology
Hi Valerie, tell us about yourself.
"My experience as a clinical advisory scientist in the diagnostic laboratory industry spans over 30 years both in the UK, US and in other countries globally. I've walked in the shoes of several roles in healthcare from bench scientist to public company Chair and have battle-hardened operating experience, starting with the AIDS pandemic in the early days of my career, through to seeing people not just survive but live with AIDS, and through the most recent pandemic to where we are now.
"During that time, the healthcare system has changed hugely, and technology has advanced beyond what we could have believed was possible. But at the same time, we're still stuck in the same paradigm with limited access, high cost, late stage disease detection and poor outcomes in even the most developed countries. What we need to understand is that now is a key moment in history – a time when people will look back and realise that a healthcare revolution happened. It's critical people open their mindset and get on board."
Why is it so important to recognise the healthcare revolution?
"Pre-pandemic, a report from the World Health Organisation and the World Bank found that half the world lacked access to essential health services, with 100mn people pushed into extreme poverty because of health expenses. Fast forward to 2022, and in the UK an FT reporter found Britons have the worst access to healthcare in Europe, mainly driven by long waiting lists. And in January this year (2023), a report found 1bn people in low- and lower-middle income countries are served by health-care facilities with unreliable electricity supply or with no electricity access at all.
"Beyond the obvious, this leads to a multitude of different issues – including late-stage disease detection and reactive management of disease, as opposed to proactive healthcare management where patients 'Own' their wellbeing. For example in the UK, according to Cancer Research UK, almost half (45.5%) of all cancer cases were diagnosed at stage three and four. Poor access to healthcare leads to late detection, resulting in high-cost treatment and higher mortality rates.
"Now – with that in mind, imagine a world where people can proactively access 100% of the key 'risk assessment' or 'at home' diagnostics in order to own their own health and wellbeing. That's the future we want."
What is 2San?
"2San is a global supplier of high-quality innovative healthcare products and solutions, and has fast become a trusted supplier across more than 20 markets worldwide, specialising in three primary categories: Clean, Protect and Trust. 2San knows the profound and lasting impact its actions can have as a global supplier – which is why it believes there has never been a more important time to use interesting, novel, technological and trending ideas to drive the healthcare industry into a more sustainable future."
Tell us about the three R's – Reflect, Reimagine and Reset and their roles in healthcare technology
Reflect
"During the pandemic, we were able to give around 72.3% of the global population at least one dose of the COVID-19 vaccination - with 67% being fully vaccinated. We need to reflect on why that was possible – and how we carry that forward and continue to give more people healthcare access until everyone has it, not just in 'first world' countries or those that can afford it, but globally."
Reimagine
"Pre-pandemic, no one could have imagined that at-home tests would become routine, or that we'd be sitting around the dinner table discussing results or medical stats as commonplace. The flip side of this, of course, is it has opened the door for healthcare to be reimagined and having the consumer understand what sensitivity and specificity is and how to select the best technology to detect disease."
Reset
"Now, we're at the time of reset. We're no longer confined to all healthcare taking place in a clinical environment – but instead can make healthcare work for us, 'where' we are.
"For me, working as an advisor to 2San, we are at the tipping point of a healthcare revolution where new methods and technologies will suddenly become commonplace. Creating products which expand the remit of what can be tested for by the individual means we can meet patients on their terms – adapting to when, where and how they want to be tested. This could be at home, at pharmacies or at their GP, and then they can communicate in-person, via phone, email or online. It opens a world of possibilities."
What does this mean for healthcare consumers?
"Meeting the consumer where and how they want to be tested, and creating a world where there is proactive access to testing, will transform the healthcare cycle, improve practice, and I genuinely believe save lives.
"A recent survey in the US – but one I think reflects the opinion of people globally – found 39% of people said they have felt anxious before going to the doctor, with 39% worrying about what they might find out and 38% feeling they don't have enough information to help them prepare for their visit. What's more - 69% of patients wish they knew how to describe their symptoms better before talking with their physician.
"As an industry, we need to take that patient anxiety and turn it into empowerment. Help patients understand their symptoms and give them the tools so when the time comes to talk to a medical professional, they know who to turn to as well as feeling they are armed with all the necessary information to get the help they need.
"The absolutely incredible spokesperson and advocate of getting early-stage testing, Deborah James, has openly discussed and shared her experience. After getting a private colonoscopy, Deborah was faced with the truth nobody wants to hear – that she had a stage three tumour. But not everyone, today, can afford to have a private colonoscopy – so we need to make those early-stage tests affordable and accessible to all. While the campaigning Deborah undertook to both raise awareness of Bowel Cancer and early testing made a huge difference to so many people's lives and diagnoses, the heart breaking reality was her own late-stage diagnosis led to Deborah's death in June 2022.
"What's more – imagine if key risk assessment tests were done by the patients themselves, how many hours of healthcare professionals' time would be saved. Every person who has a concern has the right to explore that concern – but it's the way we manage the precious resources of our medical professional's time that will create more efficient, effective and proactive healthcare services.
"Working with 2San, for me, has opened my eyes to the possibilities. They are collectively democratising healthcare – not just talking the talk, but actually doing it and on a global scale. From 250mn COVID-19 tests distributed throughout the pandemic, to now identifying the diseases which are having the biggest impact on people's lives and actively searching for solutions to 'empower' the consumer when they need it.
"In summary – we still have a lot of work to do. Now is the time to be proactive. We need to give everyone – and I genuinely mean everyone – access to tests, and the ability to own their own healthcare, putting a stop to reactive diagnostics which cost lives. Early-stage diagnosis increases the chance to save lives, keeps people healthy, and saves resources. It's time the "World" embraces this movement and keeps "patient education and self testing" at the forefront no matter what your socio-economic class is. It is the only way we will truly move to everyone "owning" their own health and wellbeing! This truly a "Moment of Lift" for all!"