Ben Chodor of CareTalk Health & Notified explores telehealth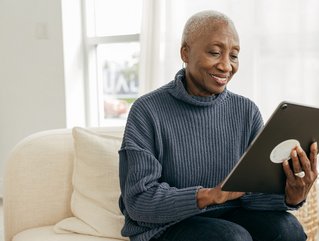 Telehealth
Ben Chodor of CareTalk Health & former President of Notified, discusses how the telehealth industry is changing & how to support the ageing community
Ben Chodor is the Chief Strategy & Growth Officer for CareTalk Health and former President of Notified. He's responsible for CareTalk Health's growth and managing potential M&A and investment opportunities.
"I've always been determined to make a difference in the world, and the opportunity to join the CareTalk Health team was a great chance to be part of a disruptive solution that offers solutions to people who deserve the best care," he says.
CareTalk Health is a national direct-to-consumer company with a telemedicine platform designed specifically to offer seniors on Medicare/Medicaid chronic care management (CCM) services.
"The platform provides personalised, comprehensive virtual care and focuses on reducing emergency room visits. It also bridges the gap in care between doctor appointments and provides seniors with the quality of care they need and deserve from their own homes. CareTalk Health's virtual care is tailored to the specific needs of each patient with a dedicated team of medical experts to provide 24/7 service."
The telehealth industry is changing
Telehealth has expanded greatly since the lockdown period of the pandemic, allowing healthcare professionals to support and advise patients without them having to attend a facility.
For the growing number of seniors with chronic conditions, telehealth helps cut costs of emergency room and hospital stays.
"CareTalk Health is changing the telehealth industry by offering personalised and accessible care to a demographic that needs it the most, seniors," says Chodor. "We are allowing them to get the services they need from their homes, adding a new level of 24/7 accessibility. Having a designated nurse means patients will develop a comfort level that will ultimately help in improving their care.
"CareTalk Health's telehealth service is a disruptive tool that can drastically decrease the cost of emergency room visits and hospital stays, and alleviate the strain on the healthcare system at the same time."
Serving the ageing community in their healthcare needs with telehealth
CareTalk Health is the first chronic care management company to offer services – including medical advice – directly to senior patients.
"The U.S. has a growing senior population with chronic illnesses, as the National Council on Aging (NCOA) reports nearly 80% of seniors have two or more chronic conditions," says Chodor. "Their care requires an integrated approach across multiple functions to effectively reduce costs for them and their insurance, while creating an optimal patient experience. Offering services directly to seniors allows CareTalk Health medical professionals to develop relationships built on trust by engaging patients."
Over the next 12 months, CareTalk Health is focused on leveraging its technology to provide remote patient monitoring (RPM) to give healthcare providers the opportunity to follow their patient's status, which feeds into a continuum of care and effective treatment plans.
"CareTalk Health is positioned to expand in the market through strategic moves and acquiring solutions to aggressively grab the healthcare industry's demand for telehealth. We're actively considering how we can work with other demographics. For example, we're evaluating future opportunities to serve the college market. As we grow, we will stay true to our mission and create innovative solutions that improve virtual interactions for anyone who needs to interact with a doctor, nurse or mental health professional."