Breast cancer was the most studied disease in 2021 - Phesi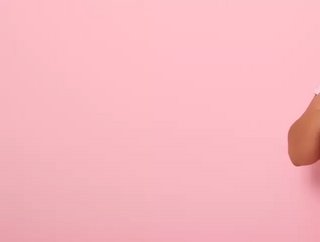 Data on clinical trials conducted in 2021 show breast cancer was the most studied disease, with COVID-19 in second place, says pharmacutical company Phesi
Phesi, a clinical development analytics company, has released the results of its worldwide study of 2021's clinical trials. 
The data collected by Phesi shows that breast cancer was the most studied disease of 2021, followed by COVID-19. 
Research into COVID-19 continues, but beating breast cancer is the main goal
Breast cancer affects 2.2mn people a year across the world - including men, where the cancer grows inside breast tissue. In the USA, breast cancer is the second most common cancer in women, totaling 30% of all new cancers in women, every year.
Phesi claims that 'Within breast cancer clinical development, 25,000 investigator sites have been solely dedicated to recruiting patients since 2017. This trend was not impacted by COVID-19; this includes pharma and academic studies and the same investigator sites involved in multiple trials.'
According to Phesi, approximately 5,000-7,000 people are constantly working on breast cancer clinical trials. 
Studies of cancer in clinical trials continue 
Phesi's analysis shows a lot more is being done to ensure more efficient ways are found to treat all cancers.
"It is good news for patients that even as the biggest public health crisis for 100 years is ongoing [breast cancer] is still taking the top spot", commented Dr Paul Chew, Chief Medical Officer, Phesi. "Over the last decade, studies in HER 2+ and triple-negative breast cancer have contributed to significant advances in prolonging survival in these patients. Phesi will continue to see high levels of investment in oncology throughout 2022, and we expect to see more emphasis among sponsors on making data-driven decisions to drive more successful trial outcomes."
Other employees in Phesi know there is huge room for improvement in the studies. 
"Our analysis shows there is a considerable room for optimisation in trial recruitment in the top investment areas. There is heavy competition for patients in cancer trials. Inadequate planning and a lack of understanding on the current trial landscape causes delays to patient recruitment and prolonged cycle times", commented Dr Gen Li, President, Phesi. "Sponsors need to address these issues urgently. Using predictive analytics helps to address inclusion/exclusion issues in trial planning and protocol design, which will accelerate trials and improve efficiency bringing innovative sooner to patients.
How to check your breasts for cancer