The continuing rise of physical and mental health trends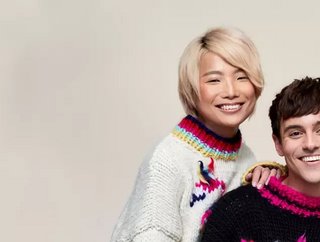 The pandemic forced us all to change our behaviour. For some, it was a chance to kick bad habits and start healthy new ones - here's some lasting trends
The pandemic sparked an international knitting revival and home workout boom, as many tried to stay calm and healthy, during the biggest health crisis of our time. 
Craft marketplace, LoveCrafts, found that 8.7mn Brits used crafting as the biggest aid towards their mental health during the pandemic period.
Here are some other pandemic health trends - but will they stick?
A rise in fitness and physical wellbeing 
It was discovered that Covid-19 put people with heart disease and diabetes at risk of more complications than people who were in shape. As people tried to lose weight, the health and wellness industry boomed. 
According to GlobalData:
At least

half

of UK consumers brought home workout products during the pandemic 

75%

plan to keep working out at home after the pandemic ends
Furthermore, plant-based diets have become an attractive lifestyle choice for many, with 18% of Brits moving in this new dietary direction - perhaps amplified by the origin of Covid-19 at a wet food market.
In addition to diet and exercise, smokers also took the opportunity to quit for good, after it was discovered how smokers were more likely to be hospitalised with Covid-19, than non-smokers:
Over a

million

people in the UK have stopped smoking since the COVID-19 pandemic hit 

440,000

smokers have also tried to quit during this period
This research suggests consumers are making a huge effort to improve their long-term health.
However, other pandemic trends included:
A rise in

ghost hunting

activities - certainly a socially distanced venture 

At a time when we were so alone, the pandemic may have uncovered that we are not, due to a

16%

rise in UFO sightings across the USA, by amatuer alien hunters 
Knitting your way to better mental health
In 2020, Olympic Gold medalist Tom Daley learnt to knit, unveiling the therapeutic and calming benefits that just ten minutes of daily knitting and crocheting had on his mental wellbeing.
"I do think I have crafting to thank for the way I was able to compete at the Olympic Games", said Daley. "During Covid, at the Olympics we couldn't do anything, we couldn't go outside, we couldn't go and interact with anyone else, so we had to find something else to distract ourselves from it and honestly that was where my Olympic knitting project came about. I started off learning to knit with kits."
Daley has just launched Made with Love by Tom Daley, his very own knitting kits.
"The fact that I've been able to design some of my own kit and share my love of knitting with other people is super exciting. I didn't want anything to be too difficult so they are very much on the beginner to easy scale. 
"My next thing, I'll get knitting and crafts into schools as part of the curriculum. I think it would be an amazing thing for kids to learn to unwind. I think people would really like it."
Everything in the box can be used again or recycled, even the instructions in the box are printed on a 10x10cm card and can be used to measure the tension square.