Eden Health: Telehealth 2.0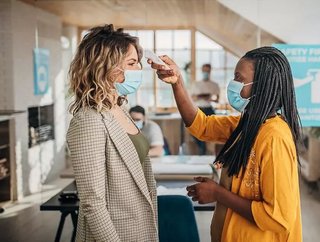 How Eden Health is helping employers through the pandemic and offering patient-centred telehealth services...
Eden Health is a direct-to-employer healthcare provider based in the US, who also work with commercial landlords to provide care to employees on-site. CEO and co-founder Matt McCambridge tells us what sets them apart from other healthcare organisations. 
The Covid-19 pandemic has placed healthcare firmly on the agenda for employers, whether they've switched to remote working, kept employees on-site or returned to work abiding by Covid-safe guidelines.  
Eden Health has been providing employers with primary care services since it was founded in 2015. In response to the pandemic they launched a series of tools including screening, monitoring and testing solutions and a dashboard providing companies with up-to-the-minute information on numbers and locations of both healthy and symptomatic patients, so employers can mitigate any potential outbreaks at the workplace. 
The dashboard records everything from PCR test results to vaccination status. "With this data, for example, an employer can be confident in their decision to close and sanitise workplaces as a safety precaution" McCambridge says. 
The HIPAA-compliant solution has had great results, with Eden reporting an 84% drop in positive Covid cases across its patient population. "The ability to identify, triage, and provide instant 24/7 care for member patients is the reason for this drop" McCambridge says. "Positive screenings across Eden Health's patient population have been steadily decreasing over time, dropping from 10% of its population in March 2020 to just under 2% at the end of November." 
 
Telehealth 2.0
While Covid-19 has seen massive adoption in virtual consultations, Eden Health say their virtual care is more like telehealth 2.0 – where employees have access to the same dedicated primary care doctor whenever they need a consultation, someone who knows them, their health, their benefits and their ongoing needs. 
 "Eden Health is not another urgent care clinic or a traditional primary care provider" McCambridge explains. "Unlike most other medical practices, Eden Health is centred around the patient experience with each and every member dedicated to a single Care Team that they get to know and trust. Our clinicians and benefits experts work together to care for patients and families and to help them make smart, cost-conscious health choices." 
 In 2020, the pandemic proved to be a massive growth driver for the company. Membership expanded to cover over 30,000 employees and their families, and Eden's revenue was up by 1,000% year-over-year. "Since March 2020, we have helped employers identify and isolate more than 1K potential superspreader events while processing well over 275K daily patient screenings." 
"Moreover, COVID-19 has changed priorities for virtually every organization" McCambridge adds. "Health—both individual health and population health—has become a greater focus for companies and employees. This change has created additional urgency for companies, and has made Eden Health an even more attractive proposition."