How COVID-19 has transformed healthcare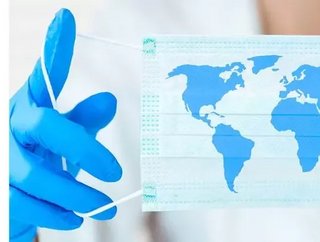 We take a look at how COVID-19 has transformed the healthcare industry and what we can learn from this pandemic...
 The COVID-19 pandemic has impacted all of our lives in one way or another, from forcing us to adopt remote working to not being able to see our loved ones for months. However this will not last forever, we will find a vaccine and we will return to normal life, but what will normal look like?
This raging pandemic has had a lasting impact on healthcare workers, not only their physical health but their mental health too. This could leave lasting damage to their lives.
However, the pandemic could shine a spotlight on the healthcare industry after their amazing efforts to fight the pandemic. 
The pandemic will leave a large dent in the healthcare industry for years to come. Firstly, the coronavirus pandemic has deterred focus from patients with long term illnesses and vulnerable groups including those with respiratory disease, who are at a higher risk of COVID-19.
Some cancer patients have not received treatment, which could have a fatal impact.
The pandemic has accelerated the development and deployment of telemedicine by around "a decade." 
This allows for a wider range of services to be offered to patients. And allows for less people to have to leave their home to seek medical help as thanks to the technology, they can be consulted and maybe even treated online.
The coronavirus pandemic is thought to be so widespread due to the fact that nobody was prepared for such a high scale, fast spreading disease, nobody has ever seen anything like this even including Ebola, SARS, AIDS. However, now we have had this experience, it is hoped that every company will be prepared for such an event if it is to ever occur again, this would then curb the effects and spread of the disease.
The National Health Service (NHS) will take a big hit from this pandemic, mainly due to them not having enough PPE, ventilators, etc. The lesson that companies need to take away from this is to be well informed, prepare to be agile and finally ensure that you have a steady supply chain.