How Zoom has advanced telehealth throughout COVID-19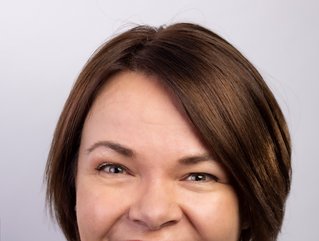 As Omicron continues, Pauline Yau, Head of Public Sector at Zoom UK & Ireland, explores how Zoom has supported telehealth during the COVID-19 pandemic
The latest wave of the pandemic, driven by the Omicron variant, took most of us by surprise just as we were beginning to get accustomed with Delta and what living with that variant might entail.
In myriad ways, Omicron upended any semblance of 'new normal' that had begun to emerge. At its recent peak, there were almost four times as many daily infections as the previous peak in January 2021. Even though Omicron is milder, and today we have life saving vaccines, this has nonetheless been hugely consequential both clinically and operationally for an NHS already struggling under winter pressures, particularly from a staff resourcing perspective.
As Omicron keeps patients at home, majority are highly satisfied with telehealth services
Part of the solution has sensibly been to once again raise the share of medical appointments that are conducted virtually to reduce the risk of infection to both patients and healthcare professionals. However, unlike in other facets of our daily lives, where Omicron has wrought havoc, the shift back to remote consultations has hardly registered for patients or clinicians.
Why is that? Put simply, hospitals and doctors' practices are now far better prepared and able to adapt at pace. They have technologies, systems and training in place that has made the switch back to delivering care online simple. Alongside this, patients are far more familiar with speaking to their clinicians over technologies like Zoom - with nearly 75% of telehealth patients reporting high levels of satisfaction with their experience, according to McKinsey. This is a step change compared to pre-pandemic, when the ways that many services were delivered were still stuck in the 20th century.
Telehealth services have gone from being an optional extra deployed in some healthcare settings to being the norm across the NHS. By the end of 2020, almost half of all GP appointments in England were taking place using remote platforms, and there continue to be more than 250,000 unique NHS meetings on the Zoom platform each month.
The rapid adoption of telehealth technologies at the onset of the pandemic was necessary to prevent the spread of Covid-19. But this has ended up revolutionising the patient experience in ways that now, two years on, can help reduce pressures on services caused by staff shortages. For example, being able to offer virtual consultations has been shown to reduce the impact of no-shows and appointment cancellations, which cost the healthcare industry millions of pounds each year.
Telehealth helps healthcare staff focus on their primary role as care providers during COVID-19
Onboarding video capabilities have also meant that for healthcare teams struggling under the weight of high Omicron cases, expert clinicians can join consultations with the click of a button, enhancing patient access to specialists that are working from isolation or based in other hospitals. With the ability to seamlessly integrate services like Zoom into their existing electronic patient systems, healthcare settings can reduce the causes of burnout, including overwork and bureaucracy. In addition, this can improve staff morale by making the delivery of healthcare more efficient, enabling doctors and nurses to focus on their primary function as care providers.
Two years on from the start of the pandemic, widespread familiarity with telehealth services presents a once in a generation opportunity to do things better and deliver care dynamically. For the sake of patients and our healthcare professionals, it's important we seize it.