Improving communications and care during COVID-19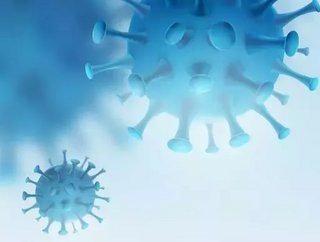 A look at a unique application of security technologies including access control and IP audio to assist those on the front line of the COVID-19 crisis...
In hospitals across the globe, health professionals battle to save lives, working with the medical tools and technologies available that are frequently in short supply. The COVID-19 pandemic is the defining global health crisis of our time. Clinicians and support teams are under pressure to improve response times and deliver expert levels of care across wards that are already operating at capacity. In a busy environment where teams are pushed to the limit, this can be a seemingly impossible task.
While the administration of medication and direct specialist care must be carried out in person, it is in relation to the constant requirement to check and monitor patients that efficiencies may be found. What if healthcare practitioners could reduce the time needed to be face-to-face with patients without taking away the valuable reassurance and comfort that this provides? 
Solutions that facilitate remote monitoring and management have become the backbone of many industries in these unprecedented times; and they are also helping to deliver small breakthroughs in healthcare settings across Europe too. By eliminating all but absolutely necessary contact, they help to not only increase efficiency by reducing unnecessary donning and disrobing of personal protective equipment (PPE); but they also lower the risk of cross infection; improve response times; enable a safer working environment for medical staff and ensure a better standard of care for patients.
Virtual communication improving care
Door monitoring systems, part of an access control solution, have been successfully implemented within numerous hospitals to provide valuable support for clinicians on the front line. Such technologies, providing high quality video and audio coverage in real time, can transform operations. Through simple attachment to medical drip stands, patients can be closely monitored through a centralised cloud-hosted system.
This combined audio/visual solution acts as a force multiplier for medical teams who are asked to do more with fewer resources, providing camera and two-way audio functionality. This enables healthcare professionals to see and hear patients, to monitor for breathing difficulties, check for confirmation of current health status, or just to provide a friendly voice for comfort. The technology can help establish a safer and more efficient working environment, minimising the risk of infection by removing the need to make low priority or unnecessary bed side visits, for example, in the event of an accidental call. The ability to assess many more patients than would be possible by physically visiting each in turn means that the quality of care given to the most acute cases greatly improves.
Remote patient monitoring
Remote monitoring can also be managed virtually by healthcare personnel. The ability to receive audio/visual information for every patient while on the move provides health practitioners with timely updates and early notification of a situation where urgent action is needed. At hospitals that are experiencing a huge upsurge in patient admissions, remote monitoring helps improve response times while also helping to ease the demand on staff time and resources. 
Health professionals that are already working at their limit can use remote monitoring to gain a general overview of their case load, enabling them to prioritise personal face-to-face care for those most in need. The use of PPE can also be optimised if staff only enter crisis areas when absolutely necessary, rather than having to do so for all routine checks. 
Greater efficiency for health and welfare
With technology that can support successful outcomes by focussing teams and resources to where they are needed most, and that is also quick and easy to deploy, it's possible to create a safer, more efficient environment for both patients and health professionals. 
By Markus Lai, Manager, Sales Engineering & Training, Axis Communications