MVP offers on-demand COVID-19 PCR testing & lab collections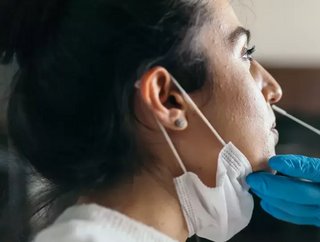 First regional health plan to offer innovative digital platform providing safe and affordable diagnostic services
MVP Health Care will embark on a collaboration with BioReference Laboratories, an OPKO Health company, to offer MVP members: 
Medically necessary COVID-19 PCR testing

Bloodwork

Diagnostic tests in the comfort of their homes
MVP is doing so by utilising Scarlet Health™, BioReference's seamlessly integrated digital platform that provides specimen collection for laboratory diagnostic services conducted by a Scarlet Health professional, in a patient's home or office.
Not-for-profit health insurer MVP Health Care is headquartered in Schenectady, New York and was founded in 1983.  
Laboratories, Inc., gives healthcare providers and patients the opportunity to make confident healthcare decisions. With a focus on genetics, oncology, urology and women's health, BioReference is headquartered in New Jersey and was founded in 1981. 
Accessible diagnostic testing
Through Scarlet, MVP members receive access to safe, convenient and affordable diagnostic testing from the comfort of their home or workplace. 
To use Scarlet, a member will receive a link after visiting – or connecting virtually – with their healthcare provider for a Scarlet Health professional to collect their test specimen which will then be sent to BioReference for testing. 
A member will be notified via email and/or text message when test results can be viewed through BioReference's HIPAA-compliant online patient portal. Simultaneously, the healthcare provider who ordered the tests will receive the results. 
Separately, a member can initiate their test collection by Scarlet directly once they receive a healthcare provider test order. 
Patient-centric care in a time of Covid-19
"There is no doubt that the COVID-19 pandemic has altered how patients prefer to interact with the health care system. By partnering with BioReference to offer Scarlet Health, MVP is opening the door to health care accessibility, meeting our members where they are", said Chris Del Vecchio, MVP Health Care's President and CEO. "Through this partnership we are proud to enable a more personalised and convenient approach to diagnostic testing that empowers members to take control of their care without leaving the comfort of home."
Scarlet offers more than 1,500 different laboratory tests through BioReference and increases access to critical diagnostic services like medically necessary COVID-19 PCR tests. 
Through this partnership, MVP members will be empowered to keep themselves and their communities' safe, making health care more accessible through its advanced telehealth platform, Gia.
"Scarlet Health offers a safe, convenient and flexible option for MVP members to receive critical diagnostic testing collection, closing critical gaps in patient care and completing the last medical mile", said Jon R. Cohen, M.D., Executive Chairman of BioReference Laboratories. "Scarlet was designed to fundamentally change the patient experience, utilising familiar on-demand virtual formats that patients use every day and intuitively understand. We are proud to partner with MVP Health Care in providing their members with a safe, convenient, patient-centric diagnostic testing experience."