Oxford University COVID-19 vaccine trial halted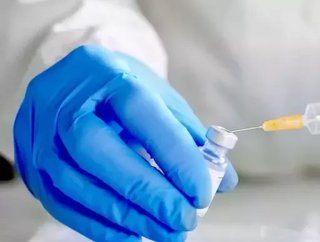 Coronavirus vaccine trials being completed at Oxford University have been paused due to a participant falling ill...
 The final clinical trials for a COVID-19 vaccine, being developed by AstraZeneca in partnership with Oxford University, have been paused following a participant having a suspected adverse reaction and falling ill. Despite this hiccup in the trials, it is hoped that AstraZenca and Oxford University's vaccine will be one of the first available on the market with successful phase one and phase two testing. 
Adverse side effects are not unheard of in clinical trials, and Oxford University has branded this instance as "routine" and hopes that the trial will be commenced again shortly. This is the second incident to occur in the Oxford trials since it started back in April. A spokesman for Oxford University said: "In large trials, illnesses will happen by chance but must be independently reviewed to check this carefully."
Whilst the race for a vaccine rages on for the sake of public health and the return to work and "normal" life, it is paramount that safety is not compromised. The President of the United States of America, Donald Trump, has stated that he wants a vaccine available to the public before the next election occurring on the 3rd November, however, these comments have raised a feeling of fear that a rushed vaccine may mean politics is prioritised over safety. 
Last Tuesday, a group of nine COVID-19 vaccine developers set out to reassure the public through announcing a "historic pledge" to maintain already high scientific and ethical standards in the search for a coronavirus vaccine. AstraZeneca is one of the companies among the nine who signed up to the pledge. High fledged companies in the industry; Johnson & Johnson, BioNTech, GlaxoSmithKline, Pfizer, Merck, Moderna, Sanofi and Novavax are the other companies taking the pledge towards a safe vaccine. 
How you can slow the spread of coronavirus:
Wash your hands with soap and water often – do this for at least 20 seconds
Use hand sanitiser gel if soap and water are not available
Wash your hands as soon as you get home
Cover your mouth and nose with a tissue or your sleeve (not your hands) when you cough or sneeze
Put used tissues in the bin immediately and wash your hands afterwards