Philips on healthcare's COVID-19 reset, from data to burnout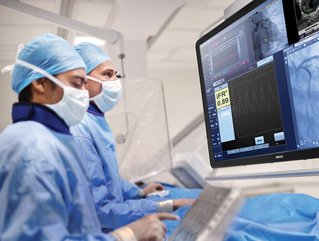 Jan Kimpen, Chief Medical Officer at Philips, explores the healthcare sector reset post-COVID-19, covering staff burnout and the power of data
We've now had two years of discussion and debate on how the relentless challenges of the pandemic could represent an opportunity for the healthcare sector, says Jan Kimpen, Chief Medical Officer at Philips.
A chance to accelerate the radical changes needed across healthcare, spanning its organisation, distribution and delivery, with the aim of creating better care outcomes and a patient centric model.
Philips recently launched the 7th edition of our Future Health Index Report, the largest global report of its kind, surveying over 3000 healthcare leaders globally. The report paints a picture of an industry that has transformed dramatically over the last two and a half years of the pandemic, to meet the unique challenges it brought. Rather than continuing to focus attention on pandemic efforts, healthcare leaders have taken stock and reprioritised to meet a range of challenges that will endure far beyond the pandemic, from staff shortages and security threats to the exponential rise of chronic diseases.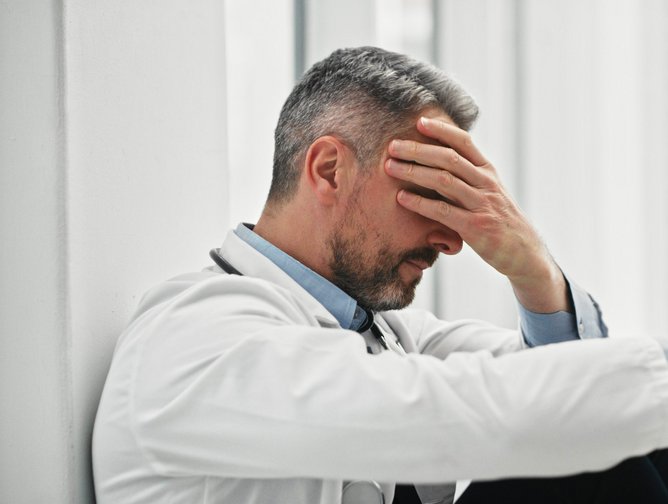 Battling burnout and the need for a better staff experience in healthcare
Beginning with a trend that transcends healthcare, the 'Great Resignation' has had serious consequences for all industries, but healthcare is particularly being impacted. Combined with the major sacrifices healthcare workers made in combating COVID-19, not least the fact that nursing staff are now the most likely occupational group to suffer from long-COVID. Clearly, the issue of staff burnout presents serious implications for the delivery of care.
The global demand for healthcare workers is estimated to reach 80m staff by 2030, a significant 15m higher than the expected pipeline of new staff in that same time. Leaders recognise the need to avoid this shortfall worsening, with staff retention and job satisfaction ranked as the highest priorities across all countries that participated in this year's Future Health Index. Especially notable are France and China, with 41% and 38% of leaders citing the staff experience as their top priority respectively.
Key to developing a more satisfied healthcare workforce could be the integration of smart technologies. As our previous Future Health Index in 2020 revealed, younger health workers in smart or digitally enabled facilities are more likely to be satisfied than their peers in analogue facilities.
With little sign of the Great Resignation abating, leaders will likely continue to prioritise the staff experience.
Unlocking the power of healthcare data, post-COVID-19
Even with a big shift towards digital technology and informatics, for many healthcare leaders there is still a disparity between the promise of analytics and the reality. Leveraging data insights has become a key priority for healthcare leaders in their quest to extend and improve care, whilst also bringing operational efficiencies. Indeed, 71% of healthcare leaders already feel confident in extracting actionable insights from their data. Leaders who aren't at this stage can reap benefits by learning from the experience of their peers who are further along in their predictive analytics journey.
We're increasingly seeing the value of data learnings on the clinical side of care delivery, with confidence in data being consistently higher among clinical staff, than those on the operational side. This may be explained by the integration of data platforms with deep domain expertise from clinicians who can extract richer insights. Indeed, over two-thirds of clinical staff believe that the value data brings is worth the time and resource invested. When comparing this to the attitude of operational staff, where 63% feel data value matches the investment, there is evidently more that could be done in terms of demonstrating the boon to business and administrative tasks that data can provide.
Of course, there are still many healthcare leaders who are not yet reaping the benefits of data for a variety of reasons. Many are without a suitable technology infrastructure, described by 23% of leaders as the greatest impediment to fully maximising data. Half of healthcare leaders say that siloed data impacts data effectiveness and, likely due to these challenges, 46% view data as more of a burden than an asset.
To improve data adoption more broadly, healthcare leaders are considering several ways in which they can bring their infrastructure and staff capability up to speed. Given the increasing value of healthcare data to cybercriminals, enhancing cybersecurity protocols is a significant step. Just over one fifth of leaders say that improving data security and privacy systems would be most beneficial to enhancing trust in data.
Collaborating with others who are further along their technology adoption journey can help healthcare leaders. Whilst 32% of late adopters experience staffing issues when upgrading their technology, earlier adopters clearly have a higher level of training to allow staff to embrace digital technologies, with just 21% experiencing the same issues.
Healthcare leaders are now embarking on a reset, as they race to meet the demands of a fundamentally changed world. Whether it is placing the staff experience at the heart of their strategy, or betting big on the power of informatics, the future of our industry is being shaped now.