Post-COVID-19 healthcare transformed with telehealth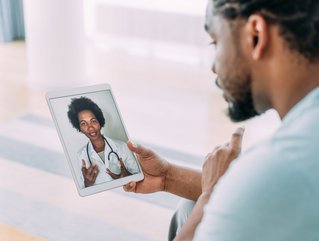 The transformation of telehealth is COVID-19's silver lining, says Joseph Flaherty, MD, President, Western Atlantic University School of Medicine
From the start of the COVID-19 pandemic, many areas of patient care have been brought to an alarming state, posing serious consequences, and ultimately constituting strong reasons to institute actionable change.
The healthcare field quickly realised that waiting for the pandemic to subside was not an option and instead began to create innovative change by enhancing approaches and processes in care. These enhancements hinged on the transformation of delivered care, increasing coordination between all parties involved to not simply alleviate the current crisis at hand, but rather improve overall care delivery to patients and their communities.
Embracing a more connected preventative care approach
The pandemic offered the opportunity to add prevention into the medicine bag of today's
practitioners, particularly primary care physicians (PCPs). Picking out those with the highest risk for COVID-19, such as individuals in higher age groups and/or those with immunodeficiency, was clear evidence of the desire by frontline healthcare workers to improve a public health approach. The U.S. healthcare system has relied on high-end care for the sickest patients with modern drugs and procedures, while preemptive care has primarily been used for debilitating diseases. Given lessons learned from the pandemic and embracing a more proactive approach to prevention, the healthcare space has an opportunity to leverage technology embraced over the last two years to set up databases and other resources to prevent illnesses, from COVID-19 to heart disease, before they happen or become debilitating.
More importantly, the pandemic highlighted both the inequities in healthcare and how poorly organised our public health system currently is. We have a patchwork of city, state, county, and federal healthcare initiatives that are neither coordinated nor aligned with common goals and strategies. While large private hospital systems have included prevention in their healthcare systems, these are largely unconnected to the other public and private systems.
This need was underscored during the vaccine rollout as the lack of a single healthcare electronic record caused disorganisation and delays. Significant amounts of time were committed to registering each patient to the healthcare system providing the vaccine. This required small hospitals, clinics, and other relevant facilities to spend a fortune on developing their own personal electronic records, which many found to be difficult to transport, particularly in emerging pandemics or emergencies. While patient privacy is always a necessity for any healthcare service, the expedited nature of the vaccine rollout shed light on how all parties involved can utilise solutions to help alleviate current disparities and hang-ups that exist across the industry, not just for streamlining online patient records, but improving communication, efficiencies, and processes as well.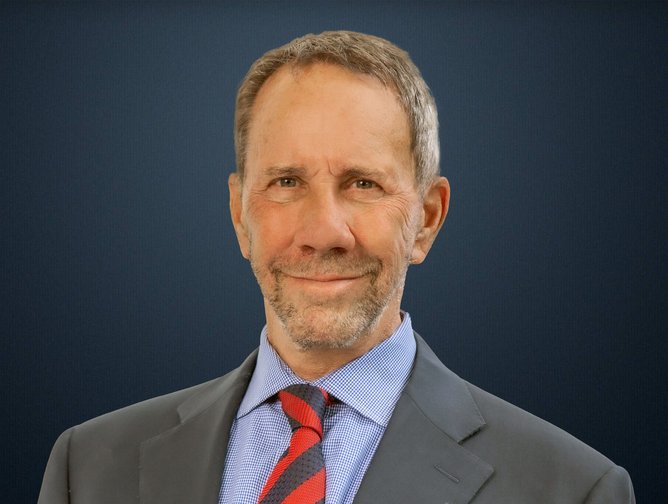 Untapping telehealth's potential to improve health equity and quality
With each wave of the COVID-19 pandemic comes a new set of challenges for the healthcare community Among the many different tools that were implemented to help hospitals and other institutions alleviate relentless stress and shortage of time, patient telehealth services offered an effective solution as the use of various video apps for "Zoom-like" patient encounters clearly showed positive results in making it easy for the patient to seek help without risk to the public.
One of the biggest areas targeted for improvement has been the enormous healthcare disparities resulting in lower vaccination rates and quality COVID-19 care, particularly in rural, poor, and minority populations. Geographical residence is a significant barrier to receiving quality, high-frequency healthcare. A survey conducted by the University of Minnesota Rural Health Research Center cited transportation as the top barrier for patients to access care. Depending on a patient's location, they can lack access to the best practitioners and the most advanced care techniques simply due to where they reside. The issue was and continues to be exacerbated as rural health facilities are facing plummeting patient volumes, especially at the onset of the pandemic when they were forced to cancel or postpone elective procedures to preserve the capacity to fight COVID-19. Since telehealth utilises technology to remove the barrier of location, rural patients can receive the same quality care as patients living in more densely populated locations.
While telemedicine is developing and has improved patient accessibility, there is still work to be done. Some visits may require a technician to come to the home to perform an electrocardiogram (EKG or EEG) via video link to the doctor's office, but there are ways that the technology can be used better and more efficiently. Finally, while we do desperately need more PCPs, really the biggest booster to efficiency would be to make maximal use of our nurse practitioners, physician assistants, master's level nurses, etc., in a single healthcare system, so they can execute the majority of patient screenings and legwork, freeing up the doctor's time so he or she can talk to the patient rather than fill out forms, etc. These are the types of processes where the patient visit experience, in-person or virtual, needs to be more efficient.
Moving forward post-COVID-19
The country still needs to produce more physicians, particularly in primary care. However, in addition to doctors, the greater use of nurses, nurse practitioners, and physician assistants has shown great utility in healthcare and needs to be factored into overall healthcare plans. This will be executed through the continued adaptation of healthcare solutions and embracement of new avenues to improve access, costs, quality, and the overall patient experience
As with any area of care, change brings both opportunities and challenges. New models of delivery have a myriad of untapped potential for enriching the current format of primary patient care. As medical professionals and institutions continue to transform, they are set up for easier adoption of what is poised to be "executed" when it comes to patient care in the near future.