Supporting mental health in Asia gets a boost with MindFi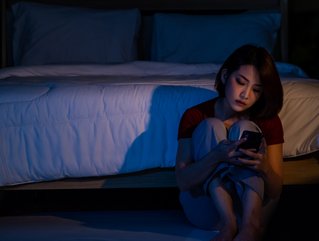 After a successful funding round MindFi is poised to support workers across Asia, proving that mental healthcare is firmly on the business agenda
MindFi, a corporate mental health and wellness platform, has declared an oversubscribed US$2mn seed funding round, which saw participation from M Venture Partners and Global Founders Capital fund.
The MindFi platform provides a range of mental health and wellbeing support for corporate clients and individuals and its mission is to "Make mental wellness culturally-relevant and accessible to all of Asia." The self-care resource offers users the chance to match with a therapist and join community forums in a single cross-platform mobile app. Based in Singapore, MindFi is a popular choice for Fortune 500 companies and startups.
According to PubMed, the stigmatisation of mental health is widespread in Asia and those with mental health conditions are considered dangerous. While the MindFi cannot reduce stigma, it can support those who are left feeling unwell, with no one to talk to. But evidently from the volume of interest at the seed funding round, that stigma is breaking down.
MindFi pursues AI product development in mental healthcare
This funding will allow MindFi to move forward with its AI product development and chase its vision of "culturally competent" wellness in Asia, despite a cultural stigma.
With services offered in 16 languages, MindFi offers users 24/7 guided self-care programmes all in a single mobile app.
MindFi curates unique recommendations for each user based on mental health data from the app, including moods and stress levels and physical health data from wearables, such as sleep, heart rates and daily activity.
MindFi's mental health and wellness programme has become ten times higher than traditional teletherapy services, with corporate clients including Visa, Willis Towers Watson and Patsnap.
Addressing healthcare needs with technological understanding, and lived experiences
For those who participated in the funding and the MindFi team, health and wellbeing are multi-dimensional.
"Mental health has been traditionally overlooked in most countries, but more so in fast-growth Asia," said Mayank Parekh, Partner at M Venture Partners. "We feel the market is currently poorly served, and as founder-first investors, we are thrilled to work with the MindFi team, who together bring complementary skills and insight to solve a significant problem."
"A mental health solution for Asia cannot be copy-pasted over from other regions," explains Bjorn Lee, Chief Executive Officer of MindFi. "Wellbeing is multi-dimensional, and we seek to build a localised understanding of wellbeing that takes physical and cultural differences into account. To achieve this, we leverage self-reported assessments, wearable data, guidance from culturally-intelligent care providers and so much more. Ultimately our goal is to drive the #MindFitness movement and champion a future where people are empowered to take charge of their mental wellbeing."
"MindFi addresses great interethnic differences by combining a unique community-based approach with native data insights, clinical and technological understanding, and lived experiences", says Erica Johnson, founder of Modern Health and Strategic Advisor to MindFi.