The post-COVID-19 future of telemedicine in healthcare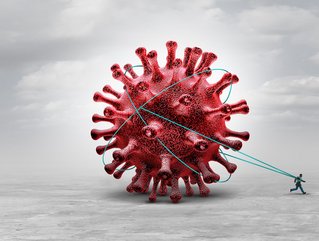 Itransition's Healthcare IT Analyst Liza Dzhezhora explores healthcare after COVID-19 and how telemedicine can provide a new level of care
In March 2020, when the pandemic broke out in the US, telemedicine made a valuable alternative to regular in-person visits. In this case, telemedicine apps helped reduce the risk of exposure to the virus for both patients and clinicians with no harm to the quality of services.
However, as the epidemiological situation was gradually stabilising, the use of e-consultations via telemedicine started to fall. Commonwealth Fund reports, the providers offering teleconsultations extensively in April 2020 reduced their offer by 20% by September.
So will the tool remain relevant?
Telemedicine: post-pandemic use cases
Telemedicine and other telehealth technologies have helped clinicians to hop over care access barriers and deliver quality care to the so-called "non-emergency patients." This group includes very different healthcare consumers, from relatively healthy people to chronic condition patients who need to visit their clinicians regularly to prevent adverse health events. Luckily, telemedicine helps remove care access barriers for these patient populations.
A new level of care in remote locations
Telehealth technologies have also marked a new era for patients residing in remote or rural areas. Small rural hospitals have long suffered from the shortage of healthcare professionals. In a dire situation like the pandemic, telemedicine can become a viable care assistant for patients and clinicians. Patients can schedule a virtual consultation with reputable experts from across the country. For clinicians, virtual meetings with fellow doctors may serve as a powerful means of improving professional skills and bringing their approaches up to speed with the modern trends in their care specialty.
Fortunately, patients coming from remote areas like telemedicine. A 2019 survey on life in rural America found out that about 90% of rural patients were satisfied with their telemedicine experience.
AR/VR-enhanced telemedicine
For some chronic condition patients, enhancing telemedicine with AR and VR presented a life-changing experience. Delivered with the help of an AR/VR headset, telemedicine helps manage diverse conditions, from psychological and neurological disorders to chronic pain, substance abuse and cancer. Such tools may also assist with recovery after a stroke or a brain injury, PTSD therapies and more.
To assist vulnerable patients in their condition management efforts, XRHealth launched several virtual clinics across the US. Under the umbrella of such a virtual clinic, patients may connect anonymously with clinicians and/or fellow patients to share their experiences or treatment methods. If a patient uses the tool for therapy, clinical staff may observe what they see and change settings and the treatment process in real time if needed.
Improved experience for healthy consumers
Telemedicine also proved its value to those who book medical appointments rarely. It helps relatively healthy individuals feel more comfortable sharing their symptoms and other sensitive information related to their health. Researchers from Boston, Massachusetts, went through over 35K telehealth visits from 20 states and found that 87% of e-visits touched upon embarrassing health issues with urinary tract infection topping the list (53%).
Telemedicine helps busy patients solve a poignant issue of schedule clashes: such people prefer visiting doctors after work while providers tend to close their doors relatively early. With telemedicine, people can choose virtually any suitable time slot and get a qualified consultation right from the comfort of their home.
A new spin on clinical trials
The COVID-19 pandemic hit clinical trials hard. Today the problem is not only about dropouts, a persistent clinical trial challenge. In 2020, the top issue was patient enrollment.
In this regard, virtual trials supported by telemedicine and remote patient monitoring may become a viable alternative to traditional ones. The technologies may help reduce the rate of dropouts and improve enrollment, as patients won't need to travel to their trial site regularly.
With all that in mind, industry leaders such as Deloitte and Castor develop vendor-agnostic clinical trial management software that allow patients to use their own devices. For providers, the platforms offer big data analytics solutions for processing multi-source data and sourcing valuable insights. They also provide diverse forms for patient experience analysis.
Streamlined on-premises healthcare
Telemedicine may help improve patient experience on-premises. If a patient requires an appointment with another doctor for some clarification, the tool may spare them the need to wait for hours or days. Their physician may connect to a colleague via a telemedicine app and ask for a consultation immediately.
Telemedicine may also streamline care delivery at emergency departments. There are smart hospitals that have introduced telecarts—devices that offer an immediate professional assessment. Moreover, telemedicine may allow providers to increase their staff on-premises, attracting out-of-office clinicians to running telecart consultations.
As we can see, telemedicine may facilitate many providers' tasks, from offering quality care anywhere anytime to reducing the risk of the exposure to viruses and upscaling providers' staff in critical situations. However, some challenges persist.
Heads-up about telemedicine hazards
On the flip side, the ubiquitous availability of telemedicine may hurt both providers and patients. It's the common fault of connectivity—not all connections are equally secure.
Wishing to chat with their clinicians from their favorite cafe, patients might start their telemedicine app connecting via public Wi-Fi. Besides, patients and their physicians may lose their mobile devices, which may put sensitive information in danger.
Luckily, it is possible to prevent such situations, and the key measure here is education. Here are some tips:
Providers should inform clinicians about top security threats and the ways to recognise them.
Providers should promote the use of VPNs for daily operations that require an internet connection.
Clinicians should learn some cyber-hygiene practices. They include updating apps and operating systems, enabling quality anti-virus software, and scanning their devices. These tasks should be performed regularly.
It would also be reasonable to pass these guidelines along to patients. Following them doesn't require advanced tech knowledge, just basic computer skills, and common sense.
A wrap-up
In spite of the drop in the use of telemedicine, the concerns about the technology's relevance are far-fetched. From patients' perspective, access to quality care right from their home is a substantial benefit they wouldn't like to let go. Besides, telemedicine apps allow patients to connect with their physicians anytime and from any place. That facilitates health management.
What's more, providers don't limit care provision to temporarily ill patients. The tool helps them to reach out to vulnerable patients for whom the solution may be valuable throughout their lifetime. This handy tool can also help streamline some vital clinical processes (trials, emergency care) to deliver a better patient experience and outcomes whenever possible. With all these use cases in front of us, we may safely conclude that telemedicine is here to stay.