Virtual healthcare strategy is now essential, survey finds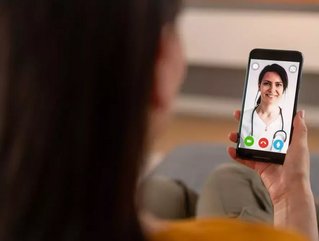 A new survey by Updox reveals healthcare practices believe a virtual care strategy is essential, but barriers remain to adoption...
Having a long term virtual healthcare strategy is essential, according to a new survey by healthcare communications platform Updox. 
The new report highlights the shifting perceptions and uses of virtual care during the pandemic, and the challenges healthcare providers are addressing in 2021. 
Over 1,000 US healthcare providers across a variety of specialty practice areas took part in the survey, many of whom were already beginning to adopt digital technologies to modernise their communications. 
When COVID-19 arrived this demand skyrocketed - nearly half of healthcare providers implemented new digital solutions to improve patient engagement and increase workflow efficiency. Now more than 65 per cent of practices state that their practice has a virtual care option in place for at least one solution, and 48 per cent have implemented one or more virtual care solutions to engage with more patients and run a more profitable practice while the pandemic is ongoing. 
The survey also reveals that most practices believe having a virtual healthcare strategy is important, but there are barriers to adoption and implementation. While 75 per cent of providers said it's important or very important to have a virtual care strategy moving forward, only 28 per cent have actually implemented one. 
Additionally, 57 per cent have yet to discuss implementing a virtual care strategy at all. Other key findings include: 
Throughout the pandemic the biggest challenges have been costs associated with initial purchase/implementation (30 per cent), strain on physicians and other staff (25 per cent) and insurance reimbursement (20 per cent)
Looking ahead, practices anticipate their biggest challenges will be costs associated with initial purchase/implementation (32 per cent), insurance reimbursement (30 per cent), strain on physicians and other staff (15 per cent) 
Michael Morgan, President of Updox, commented on the report's findings: "Virtual care is more than telehealth, and implementing a virtual care strategy that sets practices up for long-term success involves more than adopting individual solutions. 
"Developing an effective virtual care strategy includes creating a forward-looking plan of where your practice is headed, and leveraging a platform that will allow you to connect all your solutions together to seamlessly care for patients both in and outside the physical walls of the business. 
"Building a virtual care strategy is not a race but should be viewed as a roadmap, where providers identify their needs, set tangible goals for the practice and build on that strategy piece by piece," he added. 
"Building a virtual care strategy can start with just one solution that works within the practice's workflow. Then, layering other digital solutions that seamlessly work together typically results in higher patient engagement and satisfaction, better patient response rates, a reduction in appointment no-shows, and ultimately greater long-term practice success and profitability."