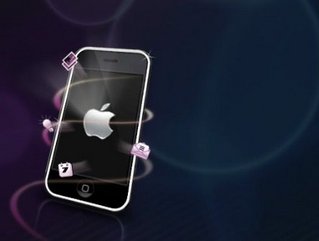 This is written was contributed by Penny Cooper exclusively for healthcareglobal.com...
This is written was contributed by Penny Cooper exclusively for healthcareglobal.com. Contents are for information purposes only.
Edited by Abbie Smith
10. iAugment - Free
For those considering breast augmentation this app is an ideal source for information. Designed by a doctor, it provides a comprehensive overview of breast surgery and educates users about tried and tested procedure and recovery methods. They can also upload and modify pictures to see simulated before and after results.

9. BodyPlastika - £1.49/$1.99
BodyPlastika allows users to virtually test cosmetic surgery procedures on their iPads, iPods and iPhones. Using uploaded photos, they can shape various parts of their body to simulate nose jobs, cheek implants, chin and lip augmentation, jawline contouring and a range of liposuction treatments. They can then share the results on Facebook or Twitter.
8. The Plastic Show - Free
With this before and after surgery app, users can watch videos about everything cosmetic surgery-related. In a collection of the best YouTube plastic surgery clips, patients share their personal experiences, results of their surgery and allow viewers to see their start-to-finish transformations. The app also explores the topic of body dysmorphic disorder. 
7. iLipo - Free
The iLipo app can be used on Apple's three main mobile devices and enables users liposuction to perform virtual procedures on themselves. They can also participate in live consultations with renowned New York cosmetic surgeon Dr Kevin Tehrani to learn more about liposuction and request a price quote from his Aristocrat Plastic Surgery clinics.
6. FaceDecide - £0.69/$2.99
The FaceDecide iPad app is the newest addition to the Decide series by Orca Health. With advice coming directly from physicians', it details information about common conditions affecting the face and aims to educate people about facial conditions. The app also provides a list of cosmetic surgeons close to users' current location.
5. RealSelf - Free
This app features a collection of 8,000 before and after surgery photos from the Board of Certified Plastic Surgeons, Dermatologists and Cosmetic Dentists and users can vote on which makeovers they think were worth it. The app also includes a link to the RealSelf website where they can read patient's personal surgical experiences.
4. BuildMyBod - Free
BuildMyBod is one of the most comprehensive apps detailing the estimated costs of a wide range of procedures, including plastic surgery and IPL skin rejuvenation and hair removal procedures without the need for a consultation. The app also features a listing of plastic surgeons in the local areaand provides contact links to their clinics.
3. Cosmetic Facial and Rhinoplasty Surgery with Dr Solomon - Free
Dr Philip Solomon is one of Canada's leading plastic surgeons and an expert in Rhinoplasty. The app features 50 pre and post surgery images of procedures carried out by Dr Solomon, as well as the Virtual Plastic Surgery tool. Users can also contact Dr Solomon directly for advice on which procedure would be the best for them.
2. Cosmetic Plastic Surgery - Free
Cosmetic Plastic Surgery is the American Society For Aesthetic Plastic Surgery's own app. As well as offering advice on up-to-date advice on plastic surgery procedures and regulations on patient safety, users can also search a database of reputable surgeons and clarify the meanings of a number of cosmetic surgery-related medical terms.
1. Plastic and Reconstructive Surgery - Free
This is the app for the American Society of Plastic Surgeons' (ASPS) official journal, Plastic and Reconstructive Surgery (PRS). Almost everyone involved in the cosmetic surgery industry over the last 60 years has probably accessed this publication for the most up-to-date news, advancements and discoveries in the world of plastic surgery.
PRS subscribers benefit from unlimited access to its recently revamped website featuring podcasts, high quality cosmetic procedure videos and archives of journal material dating back to 1946. The multimedia materials of the journal are available through the app and other highlights include downloadable issues and email and social media article sharing.
In comparison to the other apps featured in this Top 10 list, PRS is very much aimed at the major players in the cosmetic surgery industry as opposed to the market masses, but its comprehensive information and renowned reputation has deservedly earned it its number one position.