Top 10 Highest Grossing For-Profit Hospitals Across the United States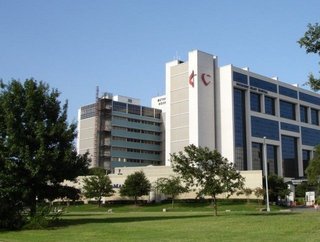 The American Hospital Directory recently released a CMS cost report that determined the highest grossing for-profit hospitals in the United States ba...
The American Hospital Directory recently released a CMS cost report that determined the highest grossing for-profit hospitals in the United States based on gross revenue. Data compiled was for short-term acute-care hospitals, critical access hospitals and children's health care hospitals.
Here are the Top 10 highest grossing for-profit hospitals.
10. Las Palmas Medical Center (El Paso, Texas) – $2.96 Billion
This 327-bed hospital is a full service acute-care facility offering special expertise in emergency room medicine, cardiology, women's services, labor and delivery, pediatric care and more. A free-standing 40-bed, in-patient rehabilitation hospital that specializes in treating patients with orthopedic problems, strokes, and brain and spinal cord injury is also present at the center. 
9. Hahnemann University Hospital (Philadelphia, Pennsylvania) – $3.11 Billion
Based in the heart of Philadelphia, Hahnemann is a tertiary care institution with a large percentage of beds dedicated to intensive care. Housing 496 beds, the center offers specialized care in cardiac services, heart failure and transplantation, OB/GYN, and bone marrow transplantation, amongst others.
8. Brookwood Medical Center (Birmingham, Alaska) – $3.21 Billion
Founded in 1973, Brookwood Medical Center established Alabama's first hospital focusing on women's health. The 631-bed full service medical facility staffs more than 900 privately practicing physicians and has over 2,500 employees and volunteer staff that support the center.
7. Medical City Hospital (Dallas, Texas) – 3.23 Billion
Medical City Hospital focuses on six key aspects: exceptional care, patient loyalty, employee pride, physician engagement, fiscal performance, and community involvement. The 12-story, 367-bed hospital is operated under the Hospital Corporation of America.
6. Sunrise Hospital & Medical Center (Las Vegas, Nevada) – $3.33 Billion
Established more than 55 years ago, Sunrise Hospital & Medical Center provides the most comprehensive quality health care in Southern Nevada. The hospital offers an accredited chest pain center; neuroscience institute; cancer, breast and epilepsy centers; and a children's hospital.
5. Oklahoma University Medical Center (Oklahoma City, Oklahoma) –$3.46 Billion
Now a member of Oklahoma University Medicine, OU Medical Center provides a full range of hospital services from treating brain tumors, transplanting bone marrow, and offering radiation therapy. The center is one of Oklahoma's largest and most comprehensive hospitals with a trauma center and women's and newborn center.  
4. Doctors Medical Center of Modesto (Modesto, California) – $3.49 Billion
Opened in 1962 by a group of local physicians, Doctors Medical Center has established itself as a provider of quality care and treatment. Undergoing a recent $72 million expansion, the 465-bed center specializes in trauma, cancer and stroke care.
3. CJW Medical Center-Chippenham Campus (Richmond, Virginia) – $3.8 Billion
With 466 beds, CJW specializes in heart care and emotional and mental health services. Their emergency room is a state-authorized Level III Trauma Center and houses Central Virginia's only pediatric ER staff. 
2. Baptist Medical Center (San Antonio, Texas) – $5.3 Billion
Baptist Medical Center offers specialty care in cardiovascular services, rehabilitation and breast care. Founded in 1903, the center has grown into a nationally ranked facility committed to providing state-of-the-art medicine. The center takes the second place ranking, coming in with revenue of $5.3 billion.
1. Methodist Hospital (San Antonio, Texas) – $5.69 Billion
Methodist Hospital opened in 1963 as the first hospital in the South Texas Medical Center. The hospital offers a broad range of specialties cinluding cardiology, oncology, bone marrow transplants, emergency medicine, gynecology and more. Accredited by the Joint Commission in stroke care and designated as a chest pain center, it is the flagship hospital of the Methodist Healthcare System. With a revenue of $5.69 billion, they take our number one spot amongst the highest grossing for-profit hospitals in the United States.