Top 10 largest hospitals in the world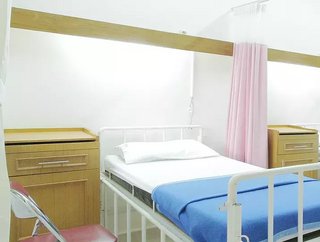 Our countdown of the largest hospitals in the world by number of beds
Hospital size has come into the public focus more than ever over the past 18 months, with many facilities totally running out of beds due to the coronavirus crisis. Here, we run through the largest hospitals, ranked by number of beds, in the world.
The top hospitals may surprise you; if this was a list based on number of staff, Mayo Clinic Hospital in Rochester in the US would be top (in fact, the top four would all be hospitals in the United States). Watch this space for that list - it will feature many more American hospitals than this one...
 
10. Ahmedabad Civil Hospital
In 2019, a brand-new 1,200-bed building propelled the Indian hospital into the top ten, bringing its total to around 2,800 beds. The facility is the oldest on this list - founded in 1841 - but has previously had a reputation for being one of the most medically advanced hospitals in the world. However, the Gujarati hospital came under intense scrutiny during the pandemic last year, with the Gujarat High Court stating that the facility was "as good as a dungeon, may be even worse" - it invested in more staff and ventilators after this judgement.

9. Taipei Veterans General Hospital
Founded in 1958, Taipei Veterans General Hospital now has a bed capacity of around 3,000. The Taiwanese facility is perhaps best renowned for opening the first neurological institute in the country, and has led the nation's research into neurological conditions. It was also the first hospital in Asia to harvest the AIDS virus.
 
8. Government Medical College, Kozhikode
Also known as Calicut Medical College, the Kerala-based hospital is the biggest in India, with just over 3,000 beds. The college is affiliated with the Kerala University for Health Sciences, with an intake of 250 students a year. It operates under three main institutes - maternal and child health, palliative medicine, and mental health and neuroscience.
 
7. Chris Hani Baragwanath Hospital, Johannesburg
With around 3,400 beds, this hospital is not only the biggest in South Africa, but Africa as a whole. It is also an university hospital, affiliated with the University of the Witwatersrand Medical School. The hospital was originally built in 1942 for recovering British and Commonwealth soldiers during World War II, known as The Imperial Military Hospital, Baragwanath. In 1993, it was named after the assassinated leader of the South African Communist party.
 
6. National Hospital of Sri Lanka
Sri Lanka's national hospital opened in 1864 after Colombo's first modern hospital became overcrowded. It acts as a teaching hospital for the University of Colombo, while it was also the first hospital in the country to employ a female nurse - indeed it was served by Catholic nuns until 1964 to help with staffing shortages. The National Hospital treats more than two million out-patients every year, with 3,404 beds for in-patients.

5. Clinical Center of Serbia
The Clinical Center of Serbia is the first and only European hospital on this list, with 3,500 beds - as such it not only acts as the main hospital for Belgrade, but the rest of Serbia too. It has the size for it, covering more than 34 hectares and 41 units, including the Belgrade School of Medicine. The center is only set to get bigger too, with €110 million spent on it's reconstruction, which will continue until next year.
 
4. Ankara Bilkent City Hospital
Ankara Bilkent is by far the newest hospital on this list. It opened in March 2019, with total cost of construction coming in at just under €900 million. Its 1,554 single bedrooms would give it the 47th most beds in the world by themselves; however, Ankara's second hospital actually has room for around 3,800 patients. It even features a 100-bed hotel as an observation clinic.
 
3. Linkou Chang Gung Memorial Hospital
Taiwan's largest hospital, part of the Chang Gung Medical Foundation hospital network, is the biggest outside of China. The hospital receives an average of around 8 million outpatients and 2 million inpatients every year - putting its 4,000 beds to good use.
 
2. West China Medical Center
This hospital probably had the most unusual beginnings of any on this list; it was founded in 1910 by Christian missionary groups from the UK, US and Canada. A medical school was added in 1914, before becoming the first to teach dentistry in China three years later. The hospital, which merged with Sichuan University in 2000, has 4,300 beds.
 
1. First Affiliated Hospital of Zhengzou University
The First Affiliated Hospital of Zhengzou University is comfortably the biggest hospital in the world by number of beds; it currently has around 7,000. There are possibly more beds than rooms though, with previous reports by Reuters suggesting that beds can be found in hallways and elevator lobbies, while relatives sleep outside. The sheer number of beds do mean that the hospital is able to turn over around 7.5 billion Yuan, or more than £800 million, a year.