Top 10 Medical & Healthcare Startups 2013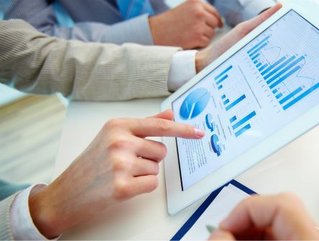 Follow @HealthCareG   When it comes to i...
When it comes to innovation in the medical arena it is not just the big pharma companies and healthcare tech giants that are coming up with all the pioneering ideas of tomorrow, it's the entrepreneurs and the startups as well. Without their input the medical innovation industry would look a lot less exciting than it does today.
Healthcare Global takes a look at the top ten healthcare startups of 2013 >>>
#1. Ekso Bionics
Ekso Bionics is committed to applying the latest technology and engineering to help people rethink current physical limitations and achieve the remarkable. Originally Berkeley Bionics, Ekso Bionics was founded in Berkeley, California in 2005. Since inception Ekso Bionics has forged partnerships with world-class institutions like UC Berkeley, received research grants from the Department of Defence and licensed technology to the Lockheed Martin Corporation. Today Ekso Bionics continues to pioneer the field of exoskeletons, designing and creating some of the most forward-thinking and innovative solutions for people looking to augment human mobility and capability.
Comprehend Systems was formed in 2010 in California by an entrepreneurial team that has several decades of combined experience with clinical trials and software development. Its mission is to create Software-as-a-Service tools that help understand, explore, and analyse data across multiple, disparate data sources. Its first product, Comprehend Clinical, ultimately improves and accelerates clinical trials to help bring new, safer treatments to market sooner. Comprehend Clinical helps clinical data managers, clinicians, monitors and executives quickly and easily make decisions in real time, without moving the data.
#3. drchrono
drchrono addresses the needs of today's healthcare eco-system environment by providing an EHR (Electronic Health Record) platform with a focus on the iPad. It provides cloud and web based Electronic Health Record access via iPads and iPhones. The startups mission is to give physicians, medical groups and clinics a path to the future. drchrono is a dynamic medical company that provides the core EHR platform, scheduling, patient reminders and billing system that every practice needs. Its services enable healthcare providers to have a choice of the applications, technology and back office resources they need without the expense and complexity of hospital level systems. Its goal is to give health professionals an all-in-one solution.
#4. Practice Fusion
Practice Fusion addresses the complexities and critical needs of today's healthcare environment by providing a free, web-based EHR application to physicians. Practice Fusion is the fastest growing Electronic Health Record community in the US and was founded in 2005.
Its user-friendly EHR can be activated in less than five minutes, with no downtime or extensive training; eliminating the difficult conversion process that has become an industry-standard.
#5. OvaScience
OvaScience is a life sciences company focused on the discovery, development and commercialization of new treatments for infertility. The company's patented technology is based on the discovery of egg precursor cells (EggPC), which are found in the ovaries. By applying proprietary technology to identify and purify EggPCs, AUGMENT aims to improve egg quality and increase the success of in vitro fertilization (IVF). OvaScience's team of scientists, physicians and advisers includes recognized leaders in the field of reproductive medicine.
#6. NovaCath
The development of NovaCath Secure IV catheter system was based on extensive research into the needs of both healthcare workers and patients. This innovative next generation IV catheter system incorporates a variety of patent-pending design elements, which will establish a new standard in short-peripheral IV catheter design, functionality, and performance.
#7. Castlight Health
Castlight Health is revolutionizing health care by bringing transparency to health care costs and quality. Castlight Health understands the changing health care industry landscape and sees the vast benefits for consumers and risk-bearers in enabling consumers to make smart health care purchase decisions, which will drive quality up and costs down.
Founded in 2008, Castlight Health delivers the solution to enable employers and health plans to lower the cost of health care and provide individuals unbiased pricing and quality information to make smart health care purchase decisions.
#8. Conformis
ConforMIS is a privately held medical device company based in Massachusetts. It was founded in 2004 to provide dramatic advancements in patient care by utilizing imaging technology to create personalized, patient-specific implants and instrumentation for knee replacements. ConforMIS transforms traditional CT data into patient-specific implants and instrumentation employing two related image-to-implant technology platforms, iFit technology and iJig instrumentation.
#9. ZetrOZ
Ultrasound therapy has been shown to reduce pain, increase healing, and increase flexibility for a variety of conditions. ZetrOZ has developed a portable, wearable ultrasound system which can be worn before, during, or after activity. Doctor's can use it in the office to supplement patient treatments, or it can be used at home for non-pharmaceutical pain relief and healing.
Aragon Pharmaceuticals is a privately held, small-molecule drug discovery company focused on developing breakthrough medicines for the treatment of hormonally-driven cancers. These cancers eventually become resistant to existing 1st generation antihormonal therapies, and follow-up treatments are largely ineffective or toxic. The company's lead compound, ARN-509, is a novel antiandrogen currently undergoing a Phase I/II clinical trial in patients with progressive, advanced castration-resistant prostate cancer.