TOP 10: Research Companies on the Forefront of HIV/AIDS Eradication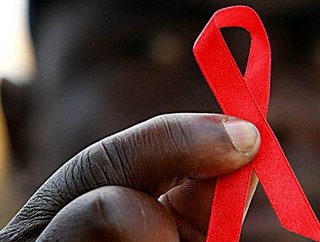 HIV/AIDS continues to be a major global public health issue. The disease has claimed more than 39 million lives so far, with 1.5 million having died...
HIV/AIDS continues to be a major global public health issue. The disease has claimed more than 39 million lives so far, with 1.5 million having died in 2013 alone, according to the World Health Organization. While there is currently no cure for HIV/AIDS infection, effective treatment with antiretroviral drugs can control the virus so that individuals with HIV/AIDS can enjoy healthy and productive lives.
New momentum in the fight against HIV/AIDS has helped millions of people get access to prevention and treatment services. Life-saving antiretroviral treatment has meant that an AIDS diagnosis is no longer a death sentence.
In 2013, 12.9 million people around the world were receiving antiretroviral treatment for HIV/AIDS, up from 300,000 in 2002, according to ONE, the international campaigning and advocacy organization taking action to end extreme poverty and preventable disease. Global deaths due to AIDS have also consistently dropped over time.
While an effective method to control HIV/AIDS has been discovered and implemented, it does not mean that the search for a cure has ended. In fact, it is stronger than ever before.
While there are numerous companies, universities and hospitals working to better understand HIV/AIDS, these are the top 10 research companies on the cusp of developing new and more effective treatments for HIV/AIDS and leading the path to finding a cure.
10. The Scripps Research Institute
The Scripps Research Institute undertakes basic biomedical research to learn how the human body operates on all levels. With more than 270 independent investigators, 700 postdoctoral fellows and 225 Ph.D. students, The Scripps Research Institute is well positioned to discover a new drug for the treatment of HIV/AIDS.
9. UC San Diego AIDS Research Institute
The AIDS Research Institute was established in 1996 by the Regents of the University of California to coordinate the diverse AIDS research and clinical activities on the UCSD campus. The mission of the institute is to become  a regional resource for HIV/AIDS research by coordinating and stimulating collaborative scientific research and exchange while serving as the nexus for AIDS researchers to devise new approaches to prevent, diagnose and treat HIV/AIDS.
8. Lifespan/Tufts/Brown Center for AIDS Research
CFAR is a joint research effort between Tufts and Brown Universities and their affiliated hospitals and centers. The group has brought together all senior AIDS investigators and has been successful in supporting on-going research for HIV/AIDS. Besides the extensive efforts in Southeastern New England, the leadership has expanded the scope of international studies through the training of international collaborators and collaborative research at international sites.
7. Bristol-Myers Squibb
Focused on addressing the significant unmet needs of patients with chronic viral disease, Bristol-Myers Squibb allocates substantial resources to developing new medicines and treatments in the global fight against HIV/AIDS.
6. AIDS Research Alliance
The AIDS Research Alliance exists to develop a cure for HIV/AIDS, medical strategies to prevent new infections and better treatments for people living with HIV. The group is working to prevent HIV infection as an investigational site for the NIH-sponsored HIV Vaccine Trials Network (HVTN). AIDS Research Alliance is dedicated to realizing an AIDS-free generation via a vaccine to prevent the spread of HIV and a cure.
5. Delaney AIDS Research Enterprise (DARE)
An international group of more than 30 researchers and doctors, DARE is committed to finding a cure for HIV. Scientists at DARE are working to characterize reservoir sites where the HIV virus can persist beyond the reach of antiretroviral therapy amd investigating the circumstances under which these reservoirs are established. DARE researchers believe that understanding the mechanisms for the persistence of viral reservoirs will be key to finding a cure.
4. GeoVax Labs, Inc.
As a clinical-stage biotechnology company, GeoVax develops innovative human vaccines, focusing on those that prevent and fight HIV infections. The company's most advanced vaccines under development are designed to function against the clade B subtype of the HIV virus that is prevalent in the United States and much of the developed world. GeoVax has also licensed from the U.S. National Institutes of Health the modified vaccine Ankara (MVA) construct for the clade C subtype of HIV prevalent in South Africa and India, and have begun early development work on a vaccine for this subtype.
3. ViiV Healthcare
Pfizer and GlaxoSmithKline launched Viiv Healthcare in 2009 to address international HIV/AIDS needs. The company has five investigational medicines and prioritizes research into HIV in children. Twenty-four of the 36 collaborative research trials in place are investigating the prevention of mother-to-child HIV transmission and paediatric treatment strategies.
2. amfAR
Since 1985, amfAR (American Foundation for AIDS Research) has invested in more than $338 million in its programs and has awarded more than 3,300 grants to research teams worldwide. Among its accomplishments, the company has pioneered research that ultimately led to the use of antiretroviral drugs to block mother-to-infant HIV transmission. amfAR also established Asia's first HIV/AIDS observational database to monitor disease course and treatment outcomes, generating information that will help improve treatment standards for patients across the continent.
1. Calimmune
Founded in 2007, Calimmune has been at the forefront of developing innovative cell-based therapies for HIV/AIDS. The company formed around stem cell technology discovered in the labs of Nobel Laureate, Dr. David Baltimore (Caltech) and Dr. Irvin Chen (UCLA AIDS Institute) in early 2000.
Calimmune announced groundbreaking news earlier this year when they reported that encouraging results from the first group of participants in an HIV stem cell gene modification study were leading to a second cohort in a clinical trial involving the use of Cal-1, an innovative gene-based stem cell therapy to help protect individuals infected with HIV from progressing to AIDS.
In the first phase of this study, four HIV-positive participants were infused with their own blood stem cells as well as mature T cells that had been modified to carry a gene that blocks production of CCR5. The hope is that those stem cells will then create a new blood system that is resistant to HIV. To guard against the virus forming resistance, the team has used a second mechanism to prevent the virus from fusing with the patient's cells.
The second group of 3-4 participants will not only get Cal-1 but will also get a preconditioning regimen with the aim of making the therapy more effective.
"With more than one million Americans living with HIV, there is clearly an urgent need for a therapy that does more than just hold the virus at bay," says Jonathan Thomas, Ph.D., J.D., Chair of the stem cell agency's governing Board. "Current medications are effective, but come with a big cost both in terms of dollars and side effects. Our goal is to find an approach that effectively cures people with HIV/AIDS."
Follow us on Twitter (@HealthcareGlbl) and like us on Facebook!