Aetna International showcases the need for health to develop antimicrobial resistance strategies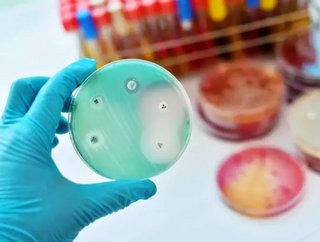 Aetna International has called on health care providers and insurers to develop essential wellness, prevention and antimicrobial resistance strategies w...
Aetna International has called on health care providers and insurers to develop essential wellness, prevention and antimicrobial resistance strategies within the healthcare industry.
Antibiotic resistance is one of the world's deadliest health crises, where antimicrobial resistance has been responsible for up to 700,000 deaths per year on a global scale. If left, the annual death toll could reach 10 million by 2050, more than diseases such as cancer and have a significant impact on global economic output.
"Stemming the rising tide of antibiotic resistance will take a global, multipronged effort. The industry must become better stewards of the antibiotics we have today, whilst working to develop more antibiotics for tomorrow," explained Dr Mitesh Patel, Medical Director at Aetna International.
"A focus on harnessing big data will inform strategies that create better care for patients as well as significantly decreasing the financial cost from antimicrobial resistance. "
Aetna International's new whitepaper, Antibiotic resistance: Toward better stewardship of a precious medical resource, highlights the significant causes of antimicrobial resistance, alongside minimal research surrounding the development of new treatnebts to tackle this growing crisis.
See also
A 2014 survey of up to 1000 primary care doctors in the UK had found that 55% felt under pressure (particularly from patients), to prescribe antibiotics, even if they were not sure they were required. It has led to an increased need to raise awareness surrounding the use of antibiotics, where many still believe they can stop taking an antibiotics or course of antibiotics if they show no further signs of illness and feel better.
However, Aetna International has stated that tackling the issue will be different, dependent on each individual country. Alternate strategies will need to be adopted to therefore combat antibiotic resistance, which will be integrated and multi-sectorial.
Pharmaceutical companies are continuing to supporting the healthcare in tackling the issue. Global pharmaceutical giant Pfizer has recently partnered with 'The Indian Council of Medical Research (ICMR) to develop a 'Centre to Combat Antimicrobial Resistance' within New Delhi, which will see the two figureheads undertake a joint venture.
"It is important to channel all necessary resources in developing, implementing and monitoring antibiotic resistance to minimise its adverse impact, which is posing a huge threat to both health and food security. Infections such as pneumonia, TB etc. are becoming difficult to treat due to decreased effectiveness arising out of irrational usage of antibiotics," explained K. VijayRaghavan, secretary, Department of Health Research and director general, ICMR.
By working towards building new solutions to tackle the growing threat of antimicrobial resistance across India, the partners will work to raise awareness and support local governments by launching extensive training across the private and public health sector.