Awell Health to create collaborative healthcare platform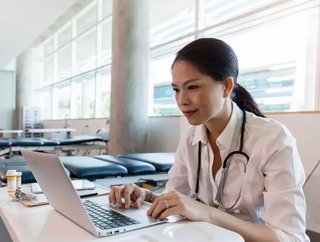 The startup has secured funding to help transform care pathways...
Brussels-based startup Awell Health has raised £1.9m in funding to help deliver a single platform where healthcare providers can collaborate. 
The funding round was led by LocalGlobe, a London-based venture capital firm focused on seed investments, with involvement from investors Moonfire.
The investment will see Awell Health create a new software platform that will allow healthcare organisations to create, implement and continually update care pathways to improve patient outcomes.
The new tool aims to help clinicians create and implement complex guidelines and clinical protocols more efficiently than by using text-based PDFs, ultimately helping to speed up the path between clinical evidence and patient care. A past study found that it takes 17 years for scientific evidence to be put into practice in clinical care. 
Covid-19 in particular has demonstrated the need for fast updating, dissemination and implementation of guidelines to help populations protect themselves from the virus. 
Awell Health's platform will enable its users to do the following: 
Create guidelines and care pathways visually
Share interactive scenarios for validation and training
Incorporate new evidence
Enable users to build upon each other's work through the pathway library
Implement pathways in clinical practice through integration with Electronic Patient Records and Electronic Medical Records for true interoperability.
"Technology has enabled teams in almost all industries to digitise and reinvent their workflow, but healthcare is still largely stuck in its old ways, using outdated traditional paper-based processes," Thomas Vande Casteele, Co-founder and CEO of Awell Health explains. 
"As consumers, we are led to believe the industry has rapidly transformed, with news of innovations in robotic surgeries, new treatments, apps and wearables, but the way care delivery is organised has changed very little."
"Making existing care processes evolve to reflect the latest clinical insights continues to be an archaic, slow and cumbersome process" Thomas adds. "New evidence is generated at a rapid pace yet takes ages to be included in the standard of care. In the Netherlands, for example, certain guidelines have a maximum validity of five years before they should be reassessed, in practice, we see many guidelines older than five years' old. The reality is they should be updated much more frequently as clinical research is published which has been rising exponentially over recent years. Existing solutions are not built to support these complex needs."