The battle against the opioid crisis is yet to be won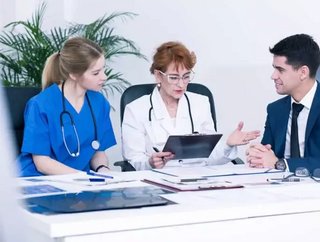 The opioid crisis is reaching new heights, where President Trump has now declared the situation a public health emergency in order to tackle the epidemi...
The opioid crisis is reaching new heights, where President Trump has now declared the situation a public health emergency in order to tackle the epidemic across America, which has claimed the lives of 64,000 US citizens, a steady rise from over 59,000 lives in 2016.
The US is not alone however – Canada is equally witnessing a rise in cases where opioid addiction has claimed up to 4,000 lives.
The opioid crisis is complex issue which has formed a significant undercurrent within the medical profession. Back in the 1990s, US physicians began to utilise opioids in order to treat pain within its prescription services, but at a higher rate than its counterparts in the UK and Asia. The country has consequently become the most prescribed nation in the world, with Canada coming in at a close second.
However, with the arrival of prescription-drug-monitoring programs and increased monitoring of prescription opioids such as Percocet and OxyContin to reduce such over-prescribing, demand for cheaper, illegal and stronger alternatives, such as fentanyl and heroin have moved from behind closed doors, to mainstream use. Numbers have steadily risen, hooking younger age groups and impacting the employment sector, with opioid addiction being one of the lead causes of premature deaths across the country.
Although Trump's announcement has helped promote awareness of the current crisis, medical treatment remains costly, and with no extra funding put aside, it is unclear how citizens suffering from addiction will be able to the necessary access support, especially those with low incomes or those who live in rural locations. Access to drugs such as Naloxone, which counteracts and reverses the effects of an opioid overdose, remains out of reach for many.
Andrew Kolodny, the co-director of opioid policy research at the Heller School for Social Policy and Management at Brandeis University, informed The New York Times: "What we need is for the President to seek an appropriation from Congress, I believe in the billions, so that we can rapidly expand access for effective outpatient opioid addiction treatments.
Related stories
"Until those treatments are easier to access than heroin or fentanyl, overdose deaths will remain at record-high levels."
With this in mind, Food and Drug Administration Commissioner Scott Gottlieb has announced that it aims to promote the use of "medication assisted treatment," in order to rid the negative image and stigma it has adopted and convince those with an addiction to seek essential support. 
Public uncertainty
However, the founder of Insys Therapeutics, John Kapoor, has recently been charged with leading a nationwide bribing scheme involving the use of the painkiller Subsys, which medical professionals were encouraged to overprescribe to patients. Amidst growing public anger, many believe that the medical profession has placed profit above patient care.
Mississippi Attorney General Jim Hood has said: "Pharmaceutical companies have made billions of dollars in profits by misrepresenting to tens of millions of doctors and patients the significant dangers of prescription opioids."
Nonetheless, the actions of the medical profession are unsurprising, given that financial reimbursement would have been higher if an opioid was given within pain management. realising the long-term impacts, Medicare has now scrapped all queries relating to pain management within its Hospital Consumer Assessment of Healthcare Providers and Systems (HCAHPS), undertaken by physicians.

Additionally, Medicaid, under ACA, has become the one essential healthcare provision low-income families and citizens have utilising to gain treatment for addiction, yet this could be scrapped under the Trump administration, creating further complications.