Carelink provides mission critical platform for maternity and neonatal applications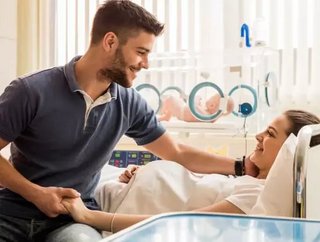 Clevermed, a medical software company, is using hosted infrastructure services and connectivity to HSCN from Carelink to provide NHS trusts, clinicians...
Clevermed, a medical software company, is using hosted infrastructure services and connectivity to HSCN from Carelink to provide NHS trusts, clinicians and patients with reliable, stable and secure access to its BadgerNet Maternity and Neonatal software products.
BadgerNet Maternity provides real-time recording of all clinical events wherever they occur: in the hospital, community, or home. It is in use by over 23 NHS Trusts and Health Boards, recording approximately 120,000 pregnancies per annum. 
 BadgerNet NeoNatal forms a single record of care for all babies within neonatal services. It is currently in use in over 250 hospitals throughout the United Kingdom, New Zealand, and Australia. 
"In the old days, when a woman was pregnant, she would need to keep her medical notes with her," says Jane Stephenson, Programme Manager, Clevermed. "Keeping paper notes with the patient was, historically, the most efficient way of handling care notes between locations – a hospital or GP surgery, for example.
However, this whole paper-based process is open to error, lost notes and repetition of conversations between the patient and care provider.
Providing a single record of care solution for patients across all connected hospitals, Clevermed needed its software applications to be hosted securely and reliably. The applications had to be online and available 24/7, 365-days per year. And, it was essential that whichever provider Clevermed chose to host the applications had to be responsive and available if there ever was a hosting or connectivity issue.
In 2012, Clevermed chose to work with Carelink, one of the most highly accredited managed service organisations in the UK, bringing together international standards for best practice in security and service management. The company provides managed application hosting and is one of the first CNSP's providing connectivity to HSCN.
See also
"The range of services available from Carelink was vastly superior to our previous provider, plus we have peace of mind knowing that data is secure in UK based datacentres," says Stephenson.
"Our software, hosted by Carelink and connected to HSCN, effectively replaces the function of patients carrying paper notes between appointments. The full software application is available to medical staff in any location and, with permission, patients can also access a controlled, summary record themselves via an Android or iPhone app."  
Over the past five years, Clevermed has scaled its servers and hardware to cope with increasing demand; evolving from a hybrid architecture using dedicated storage arrays, combined with shared cloud servers to a higher performing private cloud platform, which incorporates the latest clustering and SAN technologies. The number of trusts, clinicians and patents using the service has increased from tenfold in this time period in the case of maternity services.
"Throughout our relationship with Carelink, uptime of our applications has far exceeded agreed service levels with no unplanned outages," she adds.
In the immediate future, Clevermed has the option to scale up capacity further on the system as case notes become more detailed and complex. It's entirely possible that in the future, care records might include video files, scans or other images. At the moment, for example, 4D pregnancy scans are hosted locally by each individual hospital because of costs, but as storage costs reduce, its highly possible these could be stored centrally too on the Carelink infrastructure.  
Clevermed's applications have recently moved to the new HSCN network as part of Carelink's early migration – at the time of writing Carelink is the leading provider on HSCN, having pioneered a migration approach that has seen them move their existing IaaS customer base well in advance of any major migrations by other CNSP's.
Commenting on what HSCN means for healthcare providers, Stephenson notes: "Right now, when a patient leaves a hospital setting and returns to the community, it might be social services providing care. The information on her subsequent care currently drops out of the record. The HSCN network will enable greater sharing of information from any provider in the health and social care ecosystem.
"The new network also improves the user experience for BadgerNet applications. At 10am each day, when consultants across the country are busy doing 'walk arounds,' the use of our system increases significantly. Capacity constraints on the old N3 network meant we were always pushing the limits and constantly working to maintain high levels of usability during peak periods. The new network eliminates these bottlenecks, giving us far greater bandwidth, improving the experience for our users and opening up new possibilities for delivering enhanced services."