Centene and Ascension join forces to establish an exceptional Medicare Advantage plan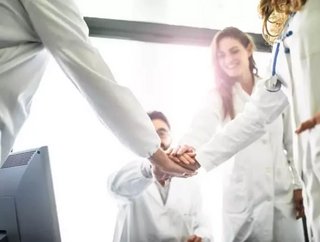 Fortune 100, multi-national healthcare company Centene Corporation has partnered with the US' largest Catholic and non-profit health system, Ascension...
Fortune 100, multi-national healthcare company Centene Corporation has partnered with the US' largest Catholic and non-profit health system, Ascension, in order to explore a joint venture to establish a leading Medicare Advantage (MA) plan.
Signing a letter of intent, the MA plan would be established as a preferred model for the respective systems and affiliates for Centene and Ascension in multiple geographic markets beginning in 2020.
"We are pleased to pursue this joint venture with Ascension to create a differentiating offering for Medicare Advantage across multiple markets," said Michael F. Neidorff, Chairman and CEO of Centene.
"This joint venture will bring together two leaders with decades of experience across markets and creates an opportunity for scaled payer-provider collaboration. We share a commitment of serving the underserved and intend to leverage the best capabilities of both organisations to provide high quality, affordable healthcare to support the needs of low-income seniors."
"Working with Centene to create a new Medicare Advantage plan aligns with our mission of serving those who are vulnerable and struggling the most, which all too often includes our seniors," noted Anthony R. Tersigni, EdD, FACHE, President and CEO of Ascension.
"We look forward to developing innovative, transformational approaches to serve this growing population in the many communities we serve as part of our advanced strategic direction."
The letter of intent signed by Centene and Ascension is non-binding and the joint venture is subject to due diligence, the negotiation of definitive terms and approval by each company's board of directors, among other conditions.
See also
Providing over $1.8bn in care of persons living in poverty and other community benefit programmes in FY2017, Ascension houses approximately 165,000 associates and 34,000 aligned providers. Its Healthcare Division operates more than 2,600 sites of care – including 153 hospitals and more than 50 senior living facilities across 22 states, providing ample advantage for Centene Corporation to up against other leading health insurers.
The company acquired Community Medical Group earlier this year as well as Fidelis Care for $3.75bn, highlighting its ambition to retain its position on the competitive healthcare market, going up against payers such as Humana and health juggernaut UnitedHealthcare.
Additionally, Ascension has recently appointed Motorola figurehead Eduardo Conrado into a new Chief Digital Officer position, which will enable the business to further improve standard operating procedures by embracing digitisation.
"Eduardo is a results-driven global technology executive with extensive experience in successfully and creatively defining and launching critical digital innovation programs in commercial and consumer segments," stated Tersigni.
"As our industry and our ministry rapidly transform, new technologies and companies are disrupting the market at an ever-faster pace, and leaders are beginning to fully embrace digital solutions to unlock innovation and drive productivity, connectivity and engagement.
"As Chief Digital Officer, Eduardo will help accelerate the implementation of digital initiatives across both elements of our Dual Transformation – transforming the core of our healthcare operations to optimise resilience while also creating new, transformational models that extend our reach and allow our Mission to thrive into the future."