Chronic pain: digital treatment versus traditional care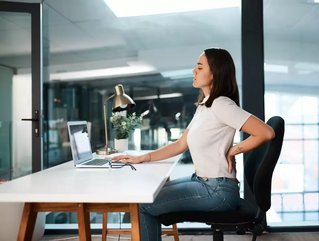 Marc Sanders, chiropractor and member of the British Chiropractic Association (BCA), explores chronic pain and if digital therapies offer a new solution
With the latest guidance from NICE advising a range of effective treatments for people with chronic primary pain, and additionally calling on healthcare professionals to recognise and treat a person's pain as unique to them, healthcare professionals across all industries, including the chiropractic industry, are reviewing how they treat their patients. 
Alongside commercial developments, technological advancements and a new policy landscape are encouraging a surge in digital health interventions addressing a wider range of health conditions, which I anticipate will continue as we move forward. This begs the question: Should health professionals be seeking to either introduce or rely more on digital therapies to treat patients with chronic pain?  
Empowering patients
The latest guidelines from NICE place a renewed emphasis on collaborative methods to treat chronic pain, using insights from both the healthcare professional and the patient. This perhaps couldn't be better timed, as now more than ever, we are seeing an uplift in patients who want to have greater control of their treatment plans – and digital therapies could offer a solution to this. 
If you're experiencing chronic pain, it is easy for the sensation and its resultant consequences to become all-consuming and take over every aspect of the patient's life. This is where digital therapies can be especially effective. Not only do they allow patients to develop self-management skills, but they also enable them to gain back control over their pain by better understanding and coping with it in a way that best suits their requirements and lifestyle. 
The benefits of digital therapies don't end there, however.  Digital therapies may prove themselves to be a cost-effective solution to treatment. Being able to use artificial intelligence technology to monitor motion and movements during exercises without the need for sensors allows for a reduction in cost from a clinical setting – this is especially beneficial for clinics which have low resources available. 
Quality control
Of course, there are at the same time drawbacks to using digital therapies to treat chronic pain, which need to be addressed if they're to continue to play a greater role in a patient's treatment. Firstly, commercially developed apps may lack quality control in terms of content, security, and marketing claims. One obvious way to overcome this is to ensure these apps are developed alongside healthcare professionals who have clinical expertise with the management of chronic pain, and most importantly, with chronic pain patients. 
Relying solely on digital therapies can also potentially impact the therapeutic alliance between patients and healthcare professionals, as care and communication is delivered through technology rather than face-to-face. There are of course patients who will also always prefer face-to-face care. 
Blurring the lines 
Understanding the root cause of a patient's chronic pain and the impact that this can have on their personal life is just as important as treating the pain itself. The research from Svendsen's paper on digital innovations for utilising back pain highlight that not every patient can use the technology as a standalone intervention.
Without the interaction, engagement, and emotional support from other users and healthcare professionals, some patients may never see the full benefits of receiving treatment for their chronic pain. If we achieve a comprehensive understanding of how pain is affecting a patient's life and recognise what is important to them as a person, we as healthcare professionals will be able to make the first step in developing an effective care plan and make a change.
Initial studies suggest that there is some evidence to support the effectiveness of digital health interventions in improving pain, functional disability, and coping strategies. Additionally, there is some evidence to support that digital health interventions may improve outcomes as an adjunct to face-to-face treatment with a healthcare practitioner.
The studies that did not show a significant benefit of digital therapies over other approaches such as usual care did not follow a biopsychosocial approach, did not match therapy content well to individual patients, were not delivered via an app, and did not make additional efforts to encourage patients to engage with the intervention. These reports alone show that there is a need for constant discussion and interaction with the patient whilst they are receiving treatment, and simply providing them with a digital therapy, such as apps or virtual therapeutics, will not be enough to treat their chronic pain. 
It is therefore important for healthcare professionals to understand that technology alone will not help to address all determinants of a patient's pain. Other factors, such as socio-economic background, employment status, and occupational, lifestyle and behavioural factors are amongst a plethora of other elements that healthcare professionals must take into consideration when treating a patient with chronic pain. For healthcare professionals to truly transition into the new way of treating chronic primary pain we need to be open to the idea of collaborative working, allowing our patients to advise on their personal needs, circumstances and lifestyle.